Many researchers have stopped breeding mice, reduced the size of colonies, and established contingency plans in case animal care staff get sick.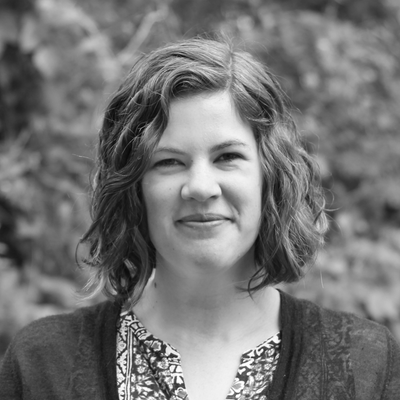 Mar 27, 2020
Nicole Ward, who studies inflammatory skin diseases at Case Western Reserve University, was all set to ship the last six mice in a cohort to a collaborator at the University of Michigan for analysis next week. But then she got word that the University of Michigan would no longer accept any animals, as the university scaled back operations to only essential research to limit the number of people on campus and protect the community from COVID-19. Case Western followed with similar reductions in in-person research activities.
"We're lucky," Ward says. "What we've been told is: don't start any new experiments, but you're allowed to continue the experiments that you have ongoing."
That's not the case everywhere. About three weeks ago, Sarah Gaffen, an immunologist at the University of Pittsburgh, told her lab members to start shutting down experiments out of concern for their safety as the virus spread. On March 18, that reduction was formalized in a message from administrators at Pitt mandating that non-essential research stop two days later. "We are basically shuttered. We stopped everything except for minimal mouse maintenance," she says. "We're not allowed to buy them. We're not allowed to breed them up."
Bianca Coleman, Gaffen's lab manager, continues to report to work to care for the mouse colonies. But she is also taking steps to shrink the population, so that if she or the university's animal care workers get sick, the mice that remain can be supervised by fewer people. Since the cut backs started, she's reduced the colonies by about 80 cages, which might each have a handful of mice, and still expects to make further reductions of the 300–400 cages she typically oversees, she tells The Scientist in an email.
"Right now, it's hard sorting out who needs to go and who should stay to keep the colonies afloat," Coleman writes. "Almost all of our colonies are unique strains and crosses that aren't available commercially, so if we lose the line that means years of work and thousands of dollars lost."
I predict that we have lost at least a year on our mouse-based projects. This is devastating for everyone.

—Kathleen Millen, Seattle Children's Hospital Research Institute
The mental strain of euthanizing animals takes a toll, as does the physical distancing she's practicing to make sure she avoids getting sick and can keep showing up to work, she adds. "I love my job, and while these times can be very uncertain and a little scary, I don't mind going into work to make sure that my animals are properly taken care of, and my duties are continually being done."
That uncertainty is also on the mind of Gregory Lawson, a veterinarian and the director of the office of laboratory animal care at the University of California, Berkeley (UCB). He tells The Scientist that he's trying to keep things running as usual, meaning researchers haven't needed to reduce their colonies, although the university has asked people not to start any new experiments and to suspend on-campus research as much as possible. He's developed a system of shift work for the animal care staff to limit their contact and minimize the chances for viral transmission. "So far it's working really well," he says, but he has contingency plans in place for "minor, moderate, and severe loss of employees based on illness."
If there were a major drop in employees due to the virus, Lawson says, animal care would focus on the basics: food, water, health, and cage cleanliness. If necessary, they'd move to cleaning individual cages on an as-needed basis, rather than switching all the cages on a rack at once for clean ones with fresh bedding, and his team is preparing instructional videos in case they need to enlist the help of researchers who aren't as well-versed in mouse care.
"I don't want investigators to lose animals if they don't need to," he says. "If we can make a healthy employee group, then we are going to be fine, even in the long term."
Ramifications to last longer than any shutdowns
Lawson's planning and management is much appreciated by Daniela Kaufer, who studies brain plasticity at UCB, but keeping her colonies intact does not mean that Kaufer and other rodent researchers won't see ramifications of stopping work for however long the shutdowns last. Because her team's experiments span the lifespan, they often have mice with perfectly timed pregnancies destined for one suite of experiments, animals that have been trained to participate in investigations of their behavior, or aging mice that are kept alive for upwards of two years, she explains.
"It's already a big undertaking to do this kind of research on animals, and then if something like this comes where you're in the middle of experiments and you can't use them at the right age or if we have to cull animals that are aged, this is pretty devastating," she says.
The shutdowns are "going to set us back a year easily because realistically I don't think we're going to be back [in lab] for several months minimum. Then you have to ramp up," says Gaffen. "This is going to have an impact, particularly on junior faculty. It's going to cause huge losses of momentum for them."
Junior faculty and trainees will be disproportionately affected, agrees Kathleen Millen, a neuroscientist at Seattle Children's Hospital Research Institute, in an email to The Scientist. There, researchers have also reduced mouse colony sizes and put experiments on hold. Even if work starts again before the two or three months that they're anticipating being shut down, it will take months to regenerate mouse colonies, expand breeding, and revive strains from frozen stocks, she writes. "Mouse suppliers are certain to be swamped with orders for common strains, which will also cause delays. I predict that we have lost at least a year on our mouse-based projects. This is devastating for everyone."
But even though they knew it would be devastating, people stopped experiments and the animal care staff stepped up to continue essential duties, she adds. "We all need to remember: people are more important than projects. Our safety and that of our broader community is more important than our individual lab's work right now."
Abby Olena is a freelance journalist based in Alabama. Find her on Twitter @abbyolena.