Researchers want to avoid a situation from last week in which a professor, banned from his university for substantiated sexual misconduct claims, showed up at the Society for American Archaeology conference.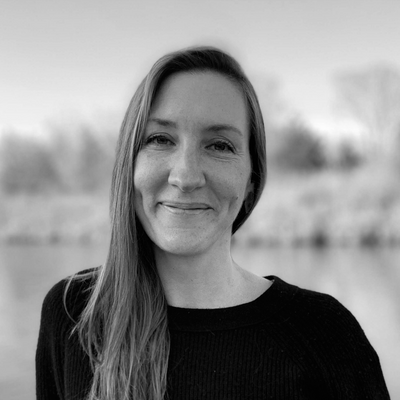 Apr 16, 2019
Archaeologists are petitioning the Society for American Archaeology to change its policies regarding sexual harassment and avoid a situation that unfolded last week at the society's annual meeting in Albuquerque. David Yesner, a recently retired archaeology professor from the University of Alaska Anchorage (UAA) who had been banned from visiting the campus because of credible harassment claims, showed up to the archaeology meeting, where several of the women who identified themselves as victims of Yesner's misconduct were present.
Norma Johnson, a graduate student at UAA and one of the women who filed a Title IX complaint against Yesner, recalls spotting him in the conference hall on Thursday (April 11). "I couldn't believe it. I saw him from behind and I thought, 'No, it can't be him. This is crazy.'"
Johnson says she immediately buddied up with other UAA students, two of whom had also filed complaints against Yesner. "We spent the rest of the day in constant fear of him showing back up," Johnson tells The Scientist. "We did not really get to go into any of the sessions we wanted to." Instead, the students stood watch during each other's poster presentations and accompanied one another to talks.
Just days before, UAA had announced sanctions against Yesner after an investigation into nine women's complaints about his behavior were found to be credible. UAA declared that Yesner could no longer visit any University of Alaska facility or attend school events.
Johnson says she contacted the chancellor at UAA to let her know what was happening. A spokesperson for UAA tells The Scientist in an email that a university representative contacted the Society for Archaeology (SAA) with "sincere concerns" on both Thursday and Friday.
On Thursday evening, Johnson contacted the SAA herself and set up a meeting to speak with communications director Amy Rutledge Friday morning. Johnson says other attendees also filed their concerns with SAA regarding Yesner's presence. (Meanwhile, Michael Balter, a journalist who was at the meeting and slated to speak on a #MeToo panel, confronted Yesner and asked him to leave. After Balter left insistent messages with Rutledge seeking a response, the society banned Balter from the meeting.) Johnson says she was hopeful the conference organizers would remove Yesner from the conference, but no action was taken. Johnson continued to receive reports of Yesner's presence on Friday.
In near-real time, the situation was documented on social media and archaeologists expressed incredulity and anger that SAA did not eject Yesner. Ryan Harrod, an associate professor of anthropology at UAA who is an advisor to some of the students who complained about Yesner, says SAA handled the situation terribly. "All they had to do was ask him to leave," says Harrod. "The bylaws basically say it's a harassment-free environment. In that sense, he's known at UAA to harass students, so they should have followed the guidelines."
SAA did not respond to The Scientist's requests for comment. On Twitter, the society apologized for not responding sooner to comments about Yesner. "We understand SAA members are concerned about the impact this had on victims of sexual harassment w/in our field & we share that concern," SAA tweeted today (April 16). "We want to assure you that we take this matter seriously & we hear you. We will update members on a plan to resolve this issue ASAP."
Harrod says he's canceling his membership with SAA, as are others. Kristina Killgrove, an adjunct associate professor at the University of North Carolina, resigned as the chair of the SAA media relations committee after learning of the events at the meeting.
On Saturday, Danielle Bradford, an undergraduate student at the University of Cambridge who is conducting her thesis research on sexual misconduct in archaeology fieldwork, penned an open letter to SAA. It asks the society to update its sexual harassment policy so that it can better evaluate complaints and determine who should be banned from events.
Nearly 2,000 people have signed the letter as of Tuesday afternoon.
Bradford tells The Scientist that she would like to see the society require members to disclose if they are being or have been investigated for misconduct and then have society staff look into the nature of the complaints. Conference organizers could then determine, "Do we think this would create a hostile and intimidating environment? Should they be prohibited from attending because of the policy?"
"At the very least it would be nice if people who were found guilty, whether through institution [investigations] or criminal cases, would be banned from the meeting," Pam Geller, an associate professor at the University of Miami who co-organized the #MeToo panel at the SAA meeting, told The Scientist on Friday. The problem of sexual harassment goes beyond Yesner, and a clear policy ought to be in place to address misconduct. "David Yesner isn't the only person found guilty of sexual misconduct or harassment that comes to this meeting."