Two clinical trials that altered vasopressin signaling report improved social functions in people with autism spectrum disorder, but researchers caution against overinterpreting the results.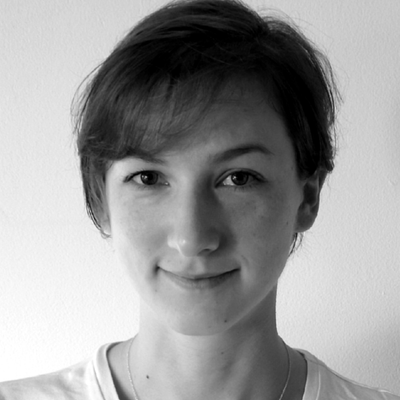 Modifying levels of vasopressin, a hormone related to oxytocin that is involved in the regulation of mammalian social behavior, could enhance social function in people with autism spectrum disorder, according to results of two clinical trials published yesterday (May 1) in Science Translational Medicine. Blocking receptors for vasopressin or directly supplying the hormone to patients was associated with improved measures of social behavior, but some researchers have raised questions about the biological mechanisms behind the results.
"These two studies provide important information that the vasopressin or vasopressin and oxytocin systems are important in social communication," Lawrence Scahill, director of clinical trials at the Marcus Autism Center in Atlanta, tells Spectrum. He adds that modifying these systems could be a potential strategy for autism treatment. "But I think we want to be careful not to overinterpret the findings."
There are already several approved medications for traits, such as irritability or aggression, that are associated with autism spectrum disorder (ASD). However, these drugs have a number of side effects—one of the most widely used medications, risperidone, is linked to weight gain and drowsiness, for example.
In one of the two studies published yesterday, researchers at pharma giant Roche reported results from a phase 2 clinical trial of balovaptan, a drug that inhibits protein receptors for vasopressin. More than 220 adult men with moderate or severe ASD took one of four treatments—a placebo, or balovaptan at one of three doses.
After 12 weeks, men in the two groups taking the higher doses showed improved socialization, adaptive behavior, and daily living skills compared with those in the placebo group. However, there was no statistically significant improvement in the patients' performances on the Social Responsiveness Scale, a measure often used to assess ASD severity.
In the second study, researchers at Stanford University reported that children 6-to-12 years old who received vasopressin in a nasal spray showed improved social communication after four weeks compared with a control group. The 17 children receiving treatment also performed better on tests in which they had to recognize faces or interpret emotional and mental states of other people compared to the 13 children treated with a placebo.
"The parents saw improvement, the clinicians saw improvement, and the children's performance on lab tests also improved with vasopressin compared to placebo," study coauthor Karen Parker of Stanford tells HealthDay News.
Both studies found that the treatments were well tolerated and didn't raise safety concerns. But the contrasting modes of action—blocking vasopressin receptors or administering vasopressin, respectively—has raised questions among some researchers.
"They're really divergent approaches to targeting the vasopressin system," Florida State University's Elizabeth Hammock, who was not involved in the study, tells Spectrum. "And we don't know for sure how either is working."
Andrew Adesman, chief of developmental and behavioral pediatrics at Cohen Children's Medical Center in New York who was also not involved in the work, tells HealthDay News that "much more research is needed in terms of the long-term benefits and safety of this type of treatment."
He warns against off-label use of vasopressin, which is available by prescription as an antidiuretic, until more is known about its effects. "I think families and physicians need to be cautious in using this medication on the basis of a single short-term study."