Candidates from STEM and Medical Fields in the National Elections
See who's on the ballot for House and Senate seats this year.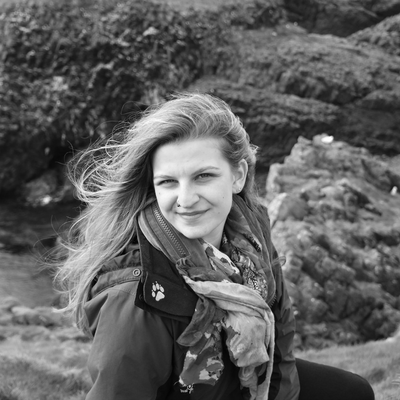 This year, more than 30 candidates with science, technology, engineering, math, and medical backgrounds are on the ballot for national elections.
If we've missed a scientist running for office, please let us know.
Winning candidates are highlighted in green. We will continue to update this list. (Last updated November 4)
Candidates running for House seats:
Name

STEM background

Race

Opponent

Hiral Tipirneni (D)

Emergency room physician

David Schweikert (R)

Ami Bera (D)
Incumbent
WINNER

Physician

Buzz Patterson (R)

Chris Bubser (D)

Biotechnologist, engineer

Jay Obernolte (R)

Jerry McNerney (D)
Incumbent
WINNER

Mathematician and engineer

Antonio Armador (R)

TJ Cox (D)
Incumbent

Chemical engineer

David Valadao (R)

Tony Cárdenas (D)
Incumbent
WINNER

Electrical engineering degree

Angelica Dueñas (D)

Raul Ruiz (D)
Incumbent
WINNER

Physician

Erin Cruz (R)

Neal Dunn (R)
Incumbent
WINNER

Surgeon

Kim O'Connor (Independent)

Earl "Buddy" Carter (R)
Incumbent
WINNER

Pharmacist

Joyce Marie Griggs (D)

Sean Casten (D)
Incumbent
WINNER

Biochemical engineer

Jeanne Ives (R), Bill Redpath (L)

Bill Foster (D)
Incumbent
WINNER

Physicist

Rick Laib (R)

Lauren Underwood (D)
Incumbent

Nurse

Jim Oberweis (R)

Larry Bucshon (R)
Incumbent
WINNER

Physician

Thomasina Marsili (D), James Rodenberger (L)

Andrew Harris (R)
Incumbent
WINNER

Physician

Mia Mason (D)

John Paul Moran (R)


Engineer

Seth Moulton (D) WINNER,
Matthew Mixon (Independent)

Nancy Goroff (D)

Chemist

Lee Zeldin (R)

Paul Tonko (D)
Incumbent
WINNER

Mechanical and industrial engineer

Elizabeth Joy (R)

Gregory Murphy (R)
Incumbent
WINNER

Urologist

Allen Thomas (D), Greg Holt (Constitution Party), Tim Harris (L)

Chrissy Houlahan (D)
Incumbent

Industrial engineer

John Emmons (R), John McHugh (Independent)

John Joyce (R)
Incumbent
WINNER

Physician

Todd Rowley (D)

Joe Cunningham (D)
Incumbent

Ocean engineer

Nancy Mace (R)
WINNER

Adair Ford Boroughs (D)

Math teacher

Joe Wilson (R) WINNER,
Kathleen Wright (Constitution Party)

Scott DesJarlais (R)
Incumbent
WINNER

Physician

Christopher Hale (D)

Mark Green (R)
Incumbent
WINNER

Physician

Kiran Sreepada (D), Ronald Brown (Independent), Scott Vieira (Independent)

Michael C. Burgess (R)
Incumbent
WINNER

Physician

Carol Iannuzzi (D), Mark Boler (L)

Donna Imam (D)


Computer engineer and tech entrepreneur

John Carter (R) WINNER,
Clark Patterson (L), Johnathan Scott (Independent)

Elaine Luria (D)
Incumbent
WINNER

Nuclear engineer

Scott Taylor (R), David Foster (Independent)

Cameron Webb (D)

Physician

Bob Good (R)
WINNER

Suzan Delbene (D)
Incumbent
WINNER

Biology degree, tech executive

Jeffrey Beeler (R)

Kim Schreier (D)
Incumbent

Physician

Jesse Jensen (R)
Candidates running for Senate seats:
Name

STEM background

Race

Opponent

Alan Gross (Nonpartisan)

Orthopedic surgeon

Daniel Sullivan (R), John Howe (Alaskan Independence Party), Sid Hill (Nonpartisan), Jed Whittaker (Green Party)

Mark Kelly (D)
WINNER

Astronaut, engineer, aviator

Martha McSally (R), 17 others

John Hickenlooper (D)
WINNER

Geologist

Cory Gardner (R), Raymon Doane (L), Sephan Evans (Unity Party), Bruce Lohmiller (Green Party), Michael Sanchez (Independent), Danny Skelly (Independent)

Chris Coons (D)
Incumbent
WINNER

Chemistry degree

Lauren Witzke (R), Mark Turley (Independent), Nadine Frost (L)

Barbara Bollier (D)

Anesthesiologist

Roger Marshall (R) WINNER,
Jason Buckley (L)

Roger Marshall (R)
WINNER


Physician

Barbara Bollier (D), Jason Buckley (L)

Steve Daines (R)
WINNER

Chemical engineer

Steve Bullock (D)

Merav Ben-David (D)

Wildlife ecologist

Cynthia Lummis (R) WINNER