The US Department of Health and Human Services has canceled a contract between the Food and Drug Administration and a supplier of human fetal tissue, Advanced Bioscience Resources, according to an announcement on September 24. The company would have received $15,900 for human fetal tissue that would be used to make a laboratory mouse's immune system more closely resemble a human's, according to BuzzFeed News.
The move was preceded by a letter addressed to Food and Drug Administration (FDA) Commissioner Scott Gottlieb a week ago in which 85 House Republicans said they were troubled with the then-active contract. The letter also claimed that the supplier had broken federal and state laws in the course of its sale of human fetal tissue.
Health and Human Services (HHS) says in the statement it "was not sufficiently assured that the contract included the appropriate protections applicable to...
The agency will now carry out a survey of all research involving fetal tissue to make sure the protocols are above board and audit all acquisitions of such tissue.
"It could have a chilling effect on valuable research because companies who provide tissue may be scared out of use and provision," Lawrence Goldstein of the University of California, San Diego School of Medicine tells Science. "Mice with human immune systems are incredibly valuable for research of terrible diseases, and there really is no alternative," Goldstein tells BuzzFeed News.
Antiabortion activists are gratified by the government's effort. "HHS's newly-announced review of fetal tissue procurement and experimentation must be exacting, and it must terminate all other agreements for baby body parts," David Daleiden, the Center for Medical Progress's project leader, says in a statement.
According to The Washington Post, an HHS spokeswoman was reticent to reveal the details of the department's review. Over 2017 and 2018, the National Institutes of Health (NIH) spent $98 million and $103 million, respectively, on outside projects involving fetal tissue, according to Science. But the NIH does not work with suppliers of fetal tissue for its intramural research.
Interested in reading more?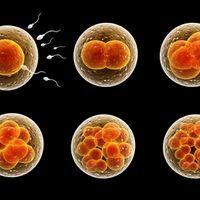 The Scientist ARCHIVES
Become a Member of
Receive full access to more than 35 years of archives, as well as TS Digest, digital editions of The Scientist, feature stories, and much more!