After the release of an undercover investigation, Corteva Agrisciences announces it will release 36 beagles for rehoming.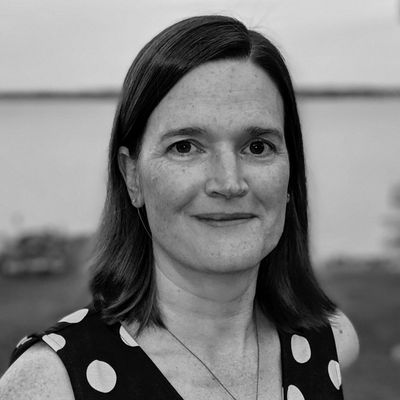 On March 12, the Humane Society of the United States released a report based on an undercover investigation of a lab in Michigan contracted by Dow Agrosciences (now Corteva Agriscience) to conduct toxicity testing on dogs. Just days later, on March 18, Corteva announced it had ended a test of a fungicide on dogs and would attempt to rehome the animals. But what appeared to be a swift victory for the Humane Society was, in fact, the product of a months-long campaign on two continents.
Kathleen Conlee, the vice president for animal research issues at the Humane Society, says the undercover investigation was carried out last summer by a Humane Society employee hired by Charles River Laboratories in Mattawan, Michigan, a facility contracted by Corteva to perform testing. The society's aim was "to educate the public about the use of dogs in toxicity testing of various products," Conlee says, but in addition to gathering details such as the conditions the dogs were kept in, the tests run on them, and the deaths of most of them by euthanasia, the investigator learned that 36 beagles were part of a one-year fungicide toxicity test that was slated to end with the animals' euthanasia in July 2019.
After the investigation finished, Conlee tells The Scientist, her organization began negotiating with Corteva to end the one-year fungicide test and release the dogs. After learning that the company was conducting the test in order to get a product approved for use in Brazil, the society worked with its sister organization, Humane Society International, to try to get assurance from Brazil that the experiment was not necessary for approval, Conlee says.
Humane Society International was able to get an official letter from Brazilian authorities confirming that the one-year test was not required, but Corteva asked for a more specific assurance that its product approval would not be affected, Conlee says. At that point, in mid-March this year, the Humane Society decided to release its report on its undercover investigation to the public, complete with photos and video of the dogs used in the fungicide test and other experiments; it was widely covered in local media, and on some national outlets such as CBS News.
The same day, Corteva tweeted, "Once the industry receives confirmation that this test is no longer required, we will cease testing immediately and make every effort to rehome the animals." Six days later, it announced it had received the official confirmation it sought from Brazilian authorities and ended the test.
"I do think the public pressure helped move that waiver process and move the company in securing that waiver more quickly," Conlee says. (Corteva did not respond to multiple requests for comment on this story, except by sending a previously released statement on the beagles' rehoming.)
Cindy Buckmaster, the chair of Americans for Medical Progress, a group that performs public outreach on the need for animal research, writes in an email to The Scientist that Corteva's apparent concession that the fungicide test was not scientifically necessary "raises questions about why this particular phase of testing was commissioned in the first place. . . . I do not support the use of animals in research of any kind whenever it is determined that their involvement is not scientifically justified. And I believe this to be true of the research community, in general."
Buckmaster says that in some experiments, dogs remain the best choice for studying specific biological processes. "For example, dogs are important in studies of specific features of cardiovascular disease because the anatomy and neural conduction properties of canine hearts most closely resemble human cardiac anatomy and function, relative to other animals. . . . Dogs are chosen for similar reasons for toxicology studies and their predictive value in testing designed to protect public health and safety has been demonstrated clearly for decades."
Conlee concedes that "research is definitely a tougher issue to tackle [than toxicity testing] as far as alternatives." But she argues that technologies such as computational modeling already present a viable alternative to toxicology testing on animals, and points to the recent refusal of Vanda Pharmaceuticals to conduct an FDA-requested dog trial as the type of action the Humane Society wants to encourage. Eventually, she says, "if we start investing in technology . . . we're going to get there with replacing dogs in those more-challenging situations."