The 58-year-old was best known for uncovering evidence of a link between pathogens and the neurodegenerative disease.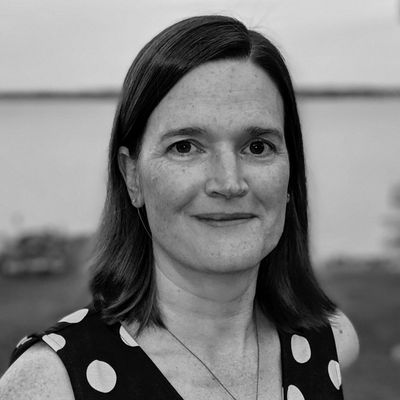 Jan 2, 2020
Robert Moir, a researcher at Massachusetts General Hospital and Harvard University who challenged a longstanding hypothesis about the cause of Alzheimer's disease, died of glioblastoma on December 20. He was 58.
Moir was born on April 2, 1961, and grew up on a farm in Western Australia, according to The New York Times. He didn't learn to read and write until he was almost 12, but would later earn a PhD at the University of Melbourne, training with renowned Alzheimer's researcher Colin Masters. "Rob was always a dogged researcher, meaning like a dog with its bone," Masters told STAT in a 2018 interview. "He never gives up and has never been one to follow the standard line."
Moir started a postdoc with Mass Gen's Rudolph Tanzi in 1994, according to STAT, and later joined the faculty. In 2005, Moir and Tanzi discovered a natural antibody against β-amyloid, a protein associated with Alzheimer's disease; the finding inspired the development of a synthetic antibody, the drug aducanumab, whose maker has said it plans to file for FDA approval to treat Alzheimer's.
Yet, STAT reports, only a few years later, Moir began to challenge the widely held view that the buildup of β-amyloid plaques in the brain are the trigger for Alzheimer's. Instead, he suggested, the plaques could be a defense against microbial infection that later become toxic.
His lab, together with Tanzi, began to test the idea and reported evidence for it. But finding support for his research wasn't easy. According to an obituary in STAT, "One NIH reviewer panned him for wanting to study something (a microbial origin for Alzheimer's) that hadn't been proved; it wasn't a good look for a process that's supposed to be all about discovering new knowledge. Another sneered that Moir was a mere assistant professor, as if rank trumped merit in deciding what research to fund."
In response, Tanzi tells the Times, Moir would "make a joke about it. . . . He never got angry. I never saw Rob angry in my life. He'd say, 'What do we have to do next?' He was always upbeat, always optimistic."
Moir is survived by his wife, Julie Alperen, three children, and his brother and sister.
Shawna Williams is a senior editor at The Scientist. Email her at swilliams@the-scientist.com or follow her on Twitter @coloradan.