Joachim Messing, Developer of Shotgun Sequencing, Dies
In addition to his work on widely-used techniques, the researcher was known for engineering crop plants.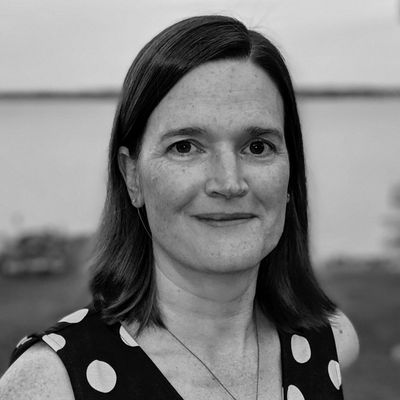 Oct 1, 2019
Joachim Messing, the longtime director of the Waksman Institute of Microbiology at Rutgers University, died on September 13 at the age of 73. He was perhaps best known for developing a widely used DNA analysis technique known as shotgun sequencing, in which the nucleic acid is broken into chunks that can be analyzed simultaneously.
"Jo's approach to the development of his DNA sequencing tools was to spread them freely and widely"—that is, he did not patent them, Robert Goodman, the executive dean of agriculture and natural resources at Rutgers, tells The New York Times. "He was an incredibly generous man."
Messing grew up in post–World War II Germany, where he decided to study pharmacy as an undergraduate and master's student because it encompassed a range of scientific areas. He then pursued a doctorate in biochemistry from Ludwig Maximilian University of Munich, where he began to study DNA. The Times reports that in 1974 he attended a talk by Frederick Sanger, who had developed an early method of DNA sequencing. Messing thought the process could be sped up if the DNA were copied and then chopped up into smaller chunks to be sequenced, and he began working on a way to clone the strands. After earning his degree, he completed a fellowship at the Max Planck Institute of Biochemistry in Munich before moving to the University of California, Davis, in 1978.
There, Messing succeeded in developing shotgun sequencing; he and his UC Davis colleagues reported in 1981 that they had used an early version of the technique to analyze the genome of cauliflower mosaic virus. He had by this point moved to the University of Minnesota. That and other findings would make Messing the most-cited scientist of the 1980s, according to the Institute for Scientific Information (ISI). Writing in The Scientist in 1990, ISI analyst David Pendlebury noted that the method reported in 1981 had "created a revolution in molecular biology."
In addition to developing techniques, Messing worked to improve crop plants through modifications such as adding amino acids to corn to make it more nutritious, and boosting drought resistance.
Messing moved to the Waksman Institute in 1985 and became its director in 1988. He was a member of Germany's Academy of Sciences Leopoldina; a recipient of the Wolf Prize in Agriculture and the Promega Biotechnology Award of the American Society of Microbiology; a fellow of the American Association for the Advancement of Science and the American Academy of Microbiology; and a member of the National Academy of Sciences and the American Academy of Arts and Sciences.
According to the Times, Messing is survived by his wife, Rita (Stremmer) Messing; a son; a sister; and three grandchildren.
Shawna Williams is an associate editor at The Scientist. Email her at swilliams@the-scientist.com or follow her on Twitter @coloradan.
Update (October 2): We added a line noting that Messing moved to the University of Minnesota in the early 1980s.