Update (April 13): Elsevier, copublisher of the International Journal of Antimicrobial Agents, issued a statement on April 11 that "additional independent peer review is ongoing to ascertain whether concerns about the research content of the paper have merit."
With little evidence to back him, President Donald Trump has championed an anti-malarial drug called hydroxychloroquine as a treatment for COVID-19. His endorsement has led to hoarding and shortages for lupus patients who rely on the medicine.
While it may turn out to be an effective drug—and a number of clinical trials are aiming to find out—the clinical data so far are preliminary and, it turns out, possibly problematic.
According to a statement issued April 3 by the International Society of Antimicrobial Chemotherapy (ISAC), the vanguard study cited by Trump and others in their endorsement of hydroxychloroquine "does not meet the Society's expected standard, especially relating...
The ISAC publishes the International Journal of Antimicrobial Agents, where Didier Raoult of Aix-Marseille Université and colleagues reported their findings on a trial of three dozen patients, 20 of whom took hydroxychloroquine (six of these patients also received an antibiotic). The statement from ISAC notes that the journal's editor in chief is in agreement with the society's concern, although the society defends the peer review process that the paper went through. "Although ISAC recognises it is important to help the scientific community by publishing new data fast, this cannot be at the cost of reducing scientific scrutiny and best practices," the statement adds.
Elisabeth Bik, a microbiologist who works to improve the quality of the scientific literature, noted in a blog post a number of issues with the study after it first appeared as a preprint, including confounders, a lack of randomization, and reported data that did not match the plan outlined in a clinical trial registry.
Another preprint by Raoult's group of 80 COVID-19 patients who received hydroxychloroquine and the antibiotic azithromycin similarly received criticism for a lack of control group, the inclusion of asymptomatic carriers, and questionable results. For instance, Derek Lowe points out in his blog that 10 patients went from a positive to negative nasal swab test between the first and second day of treatment. "That seems hard to believe, unless they were already close to the cutoff, but here's a big problem with the preprint: we do not have individual patient data," he writes.
Retraction Watch notes that ISAC does not appear to be taking further action beyond publicising its concerns.
On March 28, the US Food and Drug Administration authorized the emergency use of hydroxychloroquine and a related drug, chloroquine phosphate, for COVID-19 patients, and numerous clinical trials are underway around the globe to assess the drugs' efficacy. Science reports that a number of former agency leaders disagreed with the move on the grounds that it "undermines FDA's scientific authority because it appeared to be a response not to scientific evidence, but to fervent advocacy of the drugs by Trump and other political figures."
While the chloroquine drugs have been used for years for other conditions, they are not without risks. One hospital in France trialing hydroxychloroquine for coronavirus had to stop giving the treatment to a patient because of cardiac side effects.
Interested in reading more?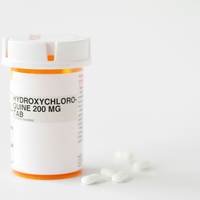 The Scientist ARCHIVES
Become a Member of
Receive full access to more than 35 years of archives, as well as TS Digest, digital editions of The Scientist, feature stories, and much more!