Kary Mullis, whose invention of the polymerase chain reaction technique earned him the Nobel Prize in Chemistry in 1993, died of pneumonia on August 7, according to MyNewsLA.com. He was 74 years old.
According to a 1998 profile in The Washington Post, Mullis was known as a "weird" figure in science and "flamboyant" philanderer who evangelized the use of LSD, denied the evidence for both global warming and HIV as a cause of AIDS, consulted for O.J. Simpson's legal defense, and formed a company that sold jewelry embedded with celebrities' DNA. The opening paragraph of his Nobel autobiography includes a scene depicting a visit from Mullis's dying grandfather in "non-substantial form."
"He was personally and professionally one of the more iconic personalities science has ever witnessed," Rich Robbins, the founder and CEO of Wareham Development, a real estate developer for a number of...
Mullis was born in North Carolina in 1944 and earned a chemistry degree from Georgia Tech and a PhD in biochemistry from the University of California, Berkeley. In the early 1980s, when Mullis was working for the biotech company Cetus Corp in Emeryville, he developed the DNA replication technique polymerase chain reaction (PCR)—one of the most widely used methods in molecular biology.
Writing in The Scientist in 2003, Mullis described his first attempt at PCR in 1983 as "a long-shot experiment. . . . so [at midnight] I poured myself a cold Becks into a prechilled 500 ml beaker from the isotope freezer for luck, and went home. I ran a gel the next afternoon [and] stained it with ethidium. It took several months to arrive at conditions [that] would produce a convincing result."
Both Science and Nature rejected the resulting manuscript, which was ultimately published in Methods in Enzymology in 1987.
By then, Mullis had left Cetus went on to consult for a number of biotech firms, including what the San Francisco Chronicle calls "harebrained business ventures," as well as for big names in the life sciences, such as Abbott Labs and Eastman Kodak. In the mid-2000s, he formed a company called Altermune with the goal of developing a therapeutic to redeploy a person's existing antibodies against new pathogens.
Mullis is survived by his wife Nancy, three children, and two grandchildren.
Kerry Grens is a senior editor and the news director of The Scientist. Email her at kgrens@the-scientist.com.
Interested in reading more?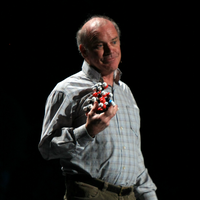 The Scientist ARCHIVES
Become a Member of
Receive full access to more than 35 years of archives, as well as TS Digest, digital editions of The Scientist, feature stories, and much more!