Observers expect that the National Labor Relations Board will reverse an Obama-era determination that graduate students are employees entitled to form unions.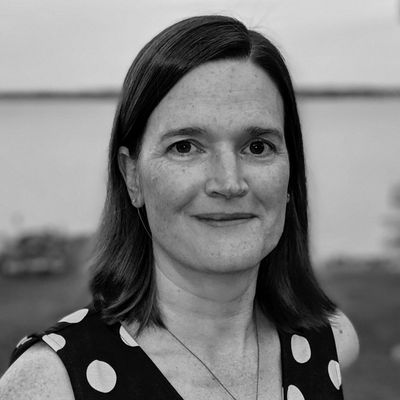 Since 2016, graduate teaching and research assistants at private institutions have had legal protection to form unions thanks to a ruling by the National Labor Relations Board determining that the students qualify as employees. But that may soon change: The NLRB, which now has a Republican majority, announced last week that it will make a new rule regarding students' employee status.
It's not clear what exactly the new rule will be, but union supporters are bracing themselves for the worst.
"Universities that are determined not to bargain with graduate students' unions will surely see this notice as good news," says Charlotte Garden, an associate professor at the Seattle University School of Law, in an email to the Chronicle of Higher Education. "That doesn't mean that the issue is going away—instead I expect that graduate students will continue to pressure universities to come to the bargaining table in other ways, such as through protests and strikes."
The NLRB's members are appointed by the current presidential administration, and in the the Donald Trump era, would-be student organizers have avoided bringing cases seeking legal recognition of their unions before the agency during the Donald Trump era so as to not give the NLRB an opportunity to make a new, and possibly prohibitive, decision. Last week's rulemaking announcement means that rather than waiting for a case to act on the issue, the board will proactively revisit the 2016 decision.
"Anyone who's spent any time on a college campus knows that grads are workers as well as students—they grade the papers, teach the classes and do the research that knits their institutions together," Randi Weingarten, president of the American Federation of Teachers union, tells The Washington Post. "Grads' legal status was settled conclusively in [the 2016 case] and for the board to revisit it now, without a case before it, shows just how desperate it is to attack the right of workers to join a union."
The legal status of student unions has flip-flopped before, the Post notes: New York University students were granted collective bargaining power by the NLRB in 2000, but four years later, in a case involving Brown University, the board ruled against the students.
Should the NLRB rule that graduate teaching and research assistants are not employees, organizers will still have the option of seeking voluntary recognition of their unions by university administrators.
"I understand the Trump NLRB is seeking to undermine worker power, but the fact is we're always going to organize to demand better working conditions," says Jess Issacharoff, a recent graduate of Duke University's PhD program in literature, in an interview with HuffPost. "The question is, are we going to make those demands at the bargaining table, or through collective action?"