Language Gene Dethroned
Contrary to earlier results, FOXP2 did not undergo a "selective sweep" as humans developed language, a study finds.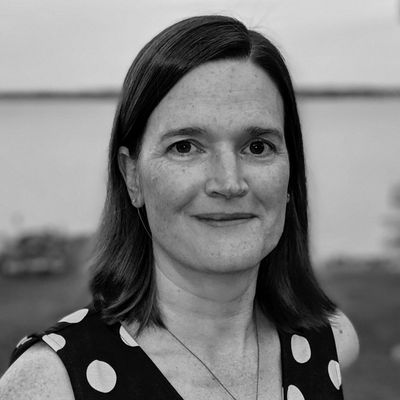 The gene FOXP2, known to be important to language ability, has not undergone strong selection in humans over the past few hundred thousand years, a new genomic analysis finds. The results, published yesterday (August 2) in Cell, overturn those of a 2002 study that found evidence of a rapid and recent spread of a FOXP2 variant through human populations.
Defects in FOXP2 were discovered in a family with multiple members who had speech impairments, and the gene became known for its importance in language ability. By appearing to show that speech-friendly variants of the gene had swept through the human population relatively recently, the 2002 study fed a popular idea that the gene was key to the evolution of language and for setting Homo sapiens apart from other animals. Subsequent studies have found "human" FOXP2 variants in Neanderthals and Denisovans, however.
With the release of the new results, "It's good that it is now clear there is actually no sweep signal at FOXP2," Wolfgang Enard of Ludwig Maximilian University of Munich in Germany, a coauthor of the 2002 study, tells Nature.
Enard and his coauthors based their original study on just 20 people, Nature notes, a small number of whom had African ancestry. The new analysis used much larger, more diverse datasets, and found no evidence of recent selection pressure on FOXP2. (The results were inconclusive for signs of selection prior to 200,000 years ago.) The authors of the new paper suggest that the 2002 study's contradictory results may be explained by its sample's small size and lack of diversity.
"If you're asking a question about the evolution of humans as a species," Elizabeth Atkinson, a population geneticist at the Broad Institute of Harvard and MIT and a coauthor of the new paper, tells Nature, "you really do need to include a diverse set of people."