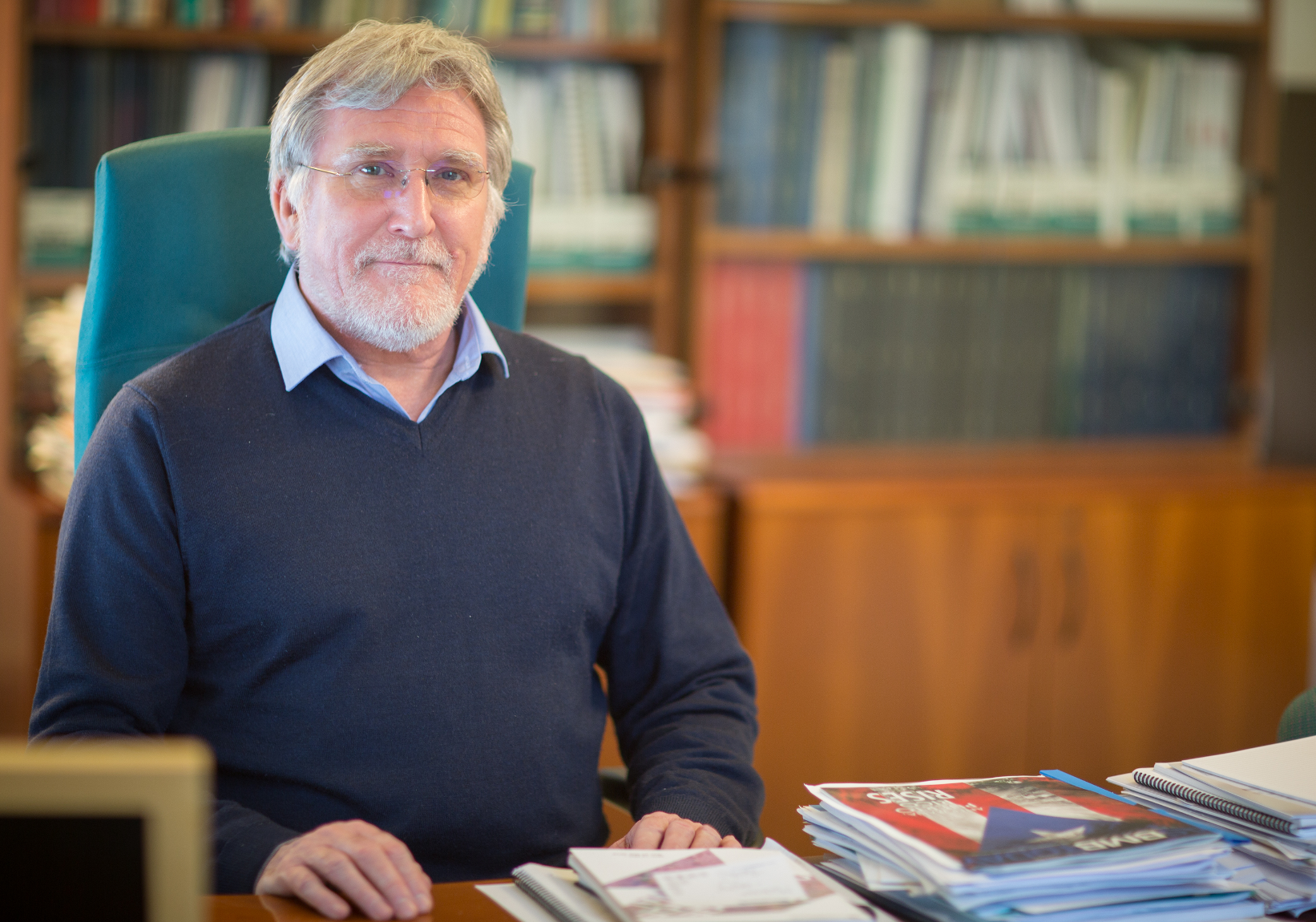 Babraham Institute Director Michael Wakelam died on March 31 due to respiratory complications from a suspected COVID-19 infection, according to the Babraham Institute. He was 64 years old.
Over the course of his research career, Wakelam investigated cell signaling and communication with a focus on the physiological functions of lipids, according to the Babraham Institute, where he had served as director since 2007. His lab pioneered high-sensitivity liquid chromatography-mass spectrometry (LC-MS) technology that allowed researchers to measure lipid levels in different types of cells, tissues, and tumors, and sought to understand the role that lipids play in cell function during the process of aging.
Wakelam earned an undergraduate degree in medical biochemistry in 1977 and a PhD in biochemistry in 1980, both from the University of Birmingham, according to the Babraham Institute. He then completed postdocs at the University of Konstanz in Germany and Imperial College London. In 1985, Wakelam accepted a lectureship at Glasgow University in biochemistry, and returned to the University of Birmingham in 1993 as a professor of molecular pharmacology at the Institute for Cancer Studies.
According to the website for Wakelam's laboratory, the lipidome on which his research focused is a complex structure composed of hundreds to perhaps thousands of different types of lipids. He and his collaborators investigated how these different lipid species function during aging, including how they regulate cellular signaling processes, and how enzymes that affect lipidome composition are regulated based on environmental changes.
David Adams, the head of the College of Medical and Dental Sciences at the University of Birmingham, says in a university press release that Wakelam will be remembered "not only as a superb scientist but also as a warm, supportive and highly collaborative colleague."
In addition to his work at the Babraham Institute, Wakelam was an honorary professor at the Cambridge University Clinical School and the University of Birmingham, as well as a visiting professor at King's College London, states the institute's obituary. He was also a fellow of the Royal Society of Biology and a member of the Academia Europaea. Wakelam represented the Babraham Institute as part of the EU-LIFE alliance of research institutes and was awarded the Morton Lectureship from the Biochemical Society in 2018.
He is survived by his wife and two sons.