Next Generation: Biological Pacemakers
Direct reprogramming of cardiac muscle cells into pacemaker cells gives pig hearts back their rhythm.
Jul 16, 2014
WIKIMEDIA, GUIDO GERDINGThe technique: Injecting pig hearts with the gene for transcription factor TBX18 converts muscle cells into pacemaker cells that can restore missing heartbeats, according to a paper published today (July 16) in Science Translational Medicine. The technique may soon be applicable to patients who need to have their own electronic pacemakers removed.
"This is an exciting preclinical advance that makes the prospect of a biological pacemaker closer to reality," said Jonathan Epstein, a professor of cardiovascular research at the University of Pennsylvania who was not involved in the study. "The work is also fascinating and promising because it shows that transdifferentiation or direct reprogramming—that is, changing one cell type into another by delivering specific genes—may lead to new medical therapies sooner than expected," he added.
The significance: Electronic pacemakers have been used to regulate patients' heartbeats for more than 50 years and are "generally very reliable"...
Scientists have thus been investigating ways to biologically recreate the natural pacemaker cells—a collection of specialized impulse-generating heart cells called the sinoatrial node. One approach has been to express the protein TBX18 in heart muscle cells. TBX18 is a transcription factor that drives development of pacemaker cells in the vertebrate embryo, but it can also directly convert adult heart muscle into pacemaker cells. Indeed, such reprogramming has been achieved in the guinea pig heart, where TBX18 expression has been shown to restore pacemaker function. For such an approach to be applicable to humans, however, the technique needed to be scaled up. Cingolani and his colleagues have thus turned to a larger mammal, the pig.
What's new: Twelve pigs had their own natural pacemakers experimentally destroyed. They then had back-up electronic pacemakers installed, but also received injections of adenovirus vectors containing the TBX18 gene into their heart muscle.
The injected cells adopted the morphology and markers of pacemaker cells and, more importantly, acted like them. After just two days, TBX18-injected pigs had higher heart rates compared with control animals, and after five days they had a less than 1 percent reliance on their electronic pacemakers, while control animals relied on their electronic pacemakers between 8 percent and 40 percent of the time.
"It's an impressive piece of work that shows proof-of-concept, in a large animal, that we could actually harness the potential to convert one cell to another to cure disease," said Deepak Srivastava, the Younger Family Director at the Gladstone Institute of Cardiovascular Disease who also did not participate in the study.
The reprogrammed pacemakers exhibited natural rises and falls in heart rate over day and night cycles as well as increased heart rate during physical exercise. "We're quite excited about that," said Cingolani, "because we think we can recreate the normal pacemaker function rather than fixing something artificially." Electronic devices, he said, "cannot really follow the human physiology."
Needs improvement: The team monitored the pigs for two weeks after injections and found that the activity of the induced pacemaker cells peaked at day eight and then slowly declined. This was not a surprise because adenovirus-infected cells tend to be cleared from the body, Cingolani explained.
Such short-term reprogramming would be fine for patients requiring a temporary alternative to electronic devices, such as those undergoing treatment for pacemaker-related infections. Indeed, Cingolani said that while developing the technique his team's aim was "to focus on these high-risk patients." But for long-term reprogramming, an alternative vector would be necessary.
The potential of such biological pacemakers is unquestionably attractive. But, said Epstein, "let's not forget how truly outstanding electronic pacemakers are. For most patients, this paper should not encourage them to seek a biological alternative to their device any time soon."
Y-F. Hu et al., "Biological pacemaker created by minimally invasive somatic reprogramming in pigs with complete heart block," Science Translational Medicine, 6:245ra94, 2014.
Interested in reading more?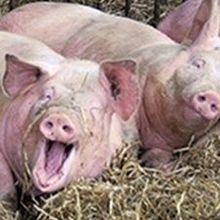 The Scientist ARCHIVES
Become a Member of
Receive full access to more than 35 years of archives, as well as TS Digest, digital editions of The Scientist, feature stories, and much more!