ISTOCK, BEE32
Tomorrow (June 12), Florida State University will head into negotiations with the publisher Elsevier to see how it can resolve a pricing issue. Back in April, FSU announced that it would not renew a so-called "big deal" with Elsevier in 2019, due to its "high and ever-increasing cost," and would instead subscribe to a subset of the most-needed journals. The university's move represents the latest example of academic libraries walking away from these comprehensive and expensive subscriptions, which include all or most of a publisher's catalog, and instead signing up for a la carte titles.
Big deals started to become popular in the late 1990s. Prior to these agreements, librarians would only subscribe to the subset of journals they needed. Such a package deal benefits libraries because it provides a huge amount of content at a very discounted price, Rick Anderson, the associate dean for collections...
Over the last few years, around two dozen libraries in the U.S. and Canada have cancelled at least one big deal with a publisher.
According to Joseph Esposito of Clarke & Esposito, a publishing consultancy firm, a key driving force behind the recent uptick of package cancellations is the negotiating leverage that libraries have gotten as a result of sites such as Sci-Hub that provide free, illegal access to journal articles. "Librarians have been trying to change the structure and nature of these deals for 10 years. It's only now, when piracy is ubiquitous, that they have started to change the structure and nature of these deals," he says. "Because libraries can vastly reduce the number of things they subscribe to, knowing full well that the faculty and graduate students can get access to all of this content on the pirate site."
Still, the loss of a "big deal" can lead to unease among academics. Although the FSU's faculty senate voted unanimously to support the library's decision to end its all-in-one contract with Elsevier, "there's a lot of anxiety from faculty," says Roy Ziegler, the associate dean of collections development at FSU Libraries. "These titles are very important to them—it's where they publish, serve on editorial boards, [and these factors are] highly regarded for tenure and promotion decisions."
Libraries can vastly reduce the number of things they subscribe to, knowing full well that the faculty and graduate students can get access to all of this content on the pirate site.

—Joseph Esposito,
Clarke & Esposito
According to Ziegler, because FSU is still in negotiations with Elsevier, it's possible the situation might change before subscriptions lapse at the end of the year. However, he says, "[the deal] has to be better than what they originally offered." (Ziegler adds that FSU doesn't see Sci-Hub as a leveraging tool for negotiations, and does not support the use of any pirated content.)
"We've worked hard to lower per-use costs while increasing the relative quality of our content to provide more value," Tom Reller, Elsevier's vice president of communications, writes in an emailed statement to The Scientist. "But if some customers have different needs or cost parameters then we can accommodate as well via different content selections including but not limited to title by title."
Trimming the fat
In 2015, the University of Montreal decided to take an empirical approach to its subscription negotiations. To do so, the university closely examined the university's collection of approximately 50,000 journals to see which titles were essential for their faculty and students. The analysis, which combined usage and citation statistics with faculty surveys, revealed that only around 11.6 percent to 36.9 percent of the titles in their big-deal bundles were indispensable.
"[With] this knowledge about the real contribution and value of such big deals, we established the fair price to be paid for each of them," says Stéphanie Gagnon, the former director of collections at the University of Montreal. The libraries renegotiated with publishers and renewed big-deal agreements with some, including Elsevier, Wiley, and Sage, Gagnon says. However, continued disputes about price with others, such as Taylor & Francis and Springer Nature, led the libraries to unbundle those subscription packages.
According to Gagnon, after renegotiating their deals, the University of Montreal has saved approximately $1 million CAD ($770,000 USD) per year.
Many of our faculty leaders are inspired by the drive to open access that they see in Europe, and they're asking us why we aren't doing the same thing.

— Ivy Anderson,
University of California
"The negatives of moving away from the big deal include institutions losing access to a huge amount of content, authors losing readers, and overall costs rising because of the individualised nature of each deal," Frank Vrancken Peeters, Springer Nature's chief commercial officer, writes in an emailed statement to The Scientist. Although the "big deals" provide a number of benefits, "with funding constraints have come challenges," he notes. "We feel that the most important aspect is that both sides continue to talk and explore possibilities."
Other Canadian universities have conducted similar analyses to determine whether to cut down their journal subscriptions. Some of those have ended in cancellations. The University of Calgary, for example, cut more than 1,000 titles between 2015 and 2016, primarily through unbundling two packages with Oxford University Press and Taylor & Francis, according to Thomas Hickerson, the university's vice-provost of libraries.
The push for open access
Last month, the Bibsam consortium, which represents 85 of Sweden's universities and research institutes, announced that it would not renew its subscription agreement with the publishing giant Elsevier at the end of June. This mirrored a move made in Germany, where a hard stance on open access and pricing has led more than 200 institutions to end their contracts with the publisher since 2016.
Driven by the European Commission's goal of making all scientific articles freely available by 2020, a number of countries have been pushing for more academic publishers to adopt so-called "publish-and-read" models, which cover reading paywalled papers and publishing articles as "gold" open access (immediately and freely available from the publisher) in one fee. While some of these negotiations have been successful, others have led to disagreements and stalled subscriptions.
Although North American libraries are not currently pushing for subscription models that advance open access as aggressively as some of the European consortia are, Ivy Anderson, who oversees system-wide journal negotiations for the University of California (UC) libraries, says that may start to change, at least at some institutions. "At the University of California, we're very interested in doing business a different way," she explains. "We really want to see a sustainable journal ecosystem that's suited to the demands of today's research—and that means open access."
Ten US universities—including six UC campuses—have signed an "OA2020 Expression of Interest," an informal agreement to push for the majority of paywalled journals to become open access by 2020. Faculty advocacy is the major reason that the six UC campuses voted to support this initiative, says Anderson. "Many of our faculty leaders are inspired by the drive to open access that they see in Europe, and they're asking us why we aren't doing the same thing."
Although the UC libraries are interested in getting journals to shift from subscription models to open-access ones, that does not necessarily mean that the "publish-and-read" model is the only way to go, Anderson says. UC recently published a report on different pathways to OA, which looked at the various strategies to reach this goal through both "gold" and "green" open access (the latter is made freely available on a site other than the publisher's, such as the repository PubMed or the preprint server ArXiv).
"We're looking at where we might need to reduce subscription content, but also how to put that in the service of transformation," Anderson says. "We have quite a few publisher discussions going on right now, and we're hopeful that some of these will bear some real fruit."
Clarification (June 12): FSU's Ziegler asked to include that he does not encourage the use of Sci-Hub, and paragraph six has been updated to reflect his position.
Interested in reading more?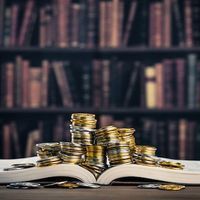 The Scientist ARCHIVES
Become a Member of
Receive full access to more than 35 years of archives, as well as TS Digest, digital editions of The Scientist, feature stories, and much more!