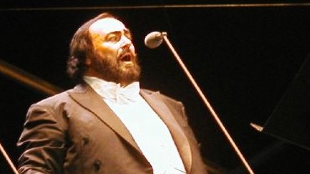 Wikimedia, Pirlouiiiit from Marseille, FranceTechnology changes the way scientists communicate and how scientific knowledge is disseminated. In the recent years the internet and the advancement of social media posed a novel challenge to science communicators. But these formats also provided new opportunities, and many are taking advantage. Specifically, the use of science videos is growing in popularity. Soon, most of the internet traffic will be video content.
This development can already be found throughout the research community. Many scientists film their experiments and post video clips either on general video-sharing sites or on specialized science video portals. (For example, see the recently released results of The Scientist's Labby Multimedia Awards.) Additionally, some journals now offer researchers the ability to upload videos as part of the online supplementary materials that accompany published articles. An extreme example of this is the Journal of Visualized Experiments (JoVE), which...
Scientific videos can also be found on the websites of scientific institutions and scientific journals, accompanying press releases about new research findings aimed at attracting the attention of science journalists, freelance writers, and bloggers. Science videos are additionally used for outreach and public engagement purposes, with short clips expounding research in simplified terms to general audiences. Sometimes these videos can even help researchers secure funding, by showing funding bodies that their work is publicly relevant or serving as a tool for institutional and individual fundraising activities.
While the use of videos in science communication might have been expected, a rather unexpected variation of this theme has arisen: science music videos. Some such clips are made by professional artists, predominately for entertainment purposes. (See examples below.) But researchers, research teams, and scientific organizations also see the potential value of music videos—using them for all the same reasons that drove the use of science videos in general, including outreach, advocacy, and education. For instance, members of CERN, the European Organization for Nuclear Research, created a rap video about their Large Hadron Collider which has been viewed more than 7 million times. Commercial suppliers of scientific and lab equipment, too, use music videos to advertise their products. And also some research grants are promoted using music videos, such as the Marie Curie Actions from the European Commission's video, Chemical Party, a hilarious YouTube music video.
Science music videos have also made it into the classroom, helping to inspire the next generation of scientists. Some science educators have even asked their students to make a science music video of their own, forcing them to learn and digest scientific content, think about how it can be communicated, and how to make use of the available technology, such as Snakes are Born This Way, hosted on Tom McFadden's blog The Rhymebosome. Music videos are also employed in a similar vein by some lab members and medical staff to educate one another about codes of conduct and lab safety rules and use them as entertaining instruction videos.
However, there are no gatekeepers in social networks. As I outlined in a recent article, video-sharing platforms allow people to post potentially harmful, misleading, and scientifically incorrect information, posing a big challenge for the scientific community and science communicators. Such avenues give a voice to deniers of climate change, opponents of vaccination, esoteric healers and alternative therapists, creationists, and other pseudo- and anti-science activists who are using the same channels to distribute their messages, also in the form of music videos. Many of them are financially well equipped and can afford to produce professional and gripping music videos directed at potential mass audiences in order to influ­ence public opinion. It is hardly possible to regulate the international distribution of such messages via the internet. Possible counter measures might be the use of the commentary section in YouTube to point to scientific flaws in the arguments and to post adequate video responses, but these are unlikely to be read by all video viewers and may do little to quell the spread of misinformation.
Such misuse of new technology platforms should not discourage the creativity that has sprouted with the advent of science music videos, however, which offer a communication channel to those that are often not heard in the mass media. In addition to spreading scientific knowledge to more diverse audiences, such videos are a valuable outlet for researchers to voice their interests, beliefs, and even concerns. A wonderful example is the widely distributed Lady Gaga parody, Bad Project, by Zheng Lab, which features young researchers expressing how it feels when research does not go as planned and the doubts that are raised about their future careers. This and many other positive examples show that the production of entertaining music videos provide a unique platform for researchers to address issues that matter most to them, while sharing their science with the world. Such an opportunity should not be thrown out with the bathwater.
Norman Cook (alias Fatboy Slim) offers an appealing visualization of human evolution in his video, Right here, right now:
The geekpop band They Might Be Giants (TMBG) composed various songs and made interesting videos about science topics, such as this music video Meet the elements, which introduces the periodic system of elements in an enjoyable manner:
Science rapper Alpinekat and her colleagues explain CERN's Large Hadron Collider and what it does, using helpful animations in the music video Large Hadron Rap:
In the hilarious music video Chemical Party celebrating anthropomorphized elements of the periodic table are used to promote the European Marie Curie Actions:
Members of the Hui Zheng lab at the Baylor College of Medicine created an entertaining Lady Gaga parody, Bad Project, about the hardships that a young Alzheimer's researcher must endure in order to get a PhD:
See more entertaining and enlightening music videos at the Bacterial music-video festival, Tom McFadden's blog The Rhymebosome, this recent Wired roundup.
Joachim Allgaier is a postdoctoral researcher at the Research Center Jülich, Germany and honorary fellow at the University of Wisconsin-Madison. He is researching science communication and science in society.
Interested in reading more?
The Scientist ARCHIVES
Become a Member of
Receive full access to more than 35 years of archives, as well as TS Digest, digital editions of The Scientist, feature stories, and much more!