Patricia Bath, Inventor of Laser-Based Cataract Treatment, Dies
The UCLA ophthalmologist worked to combat blindness in underserved communities.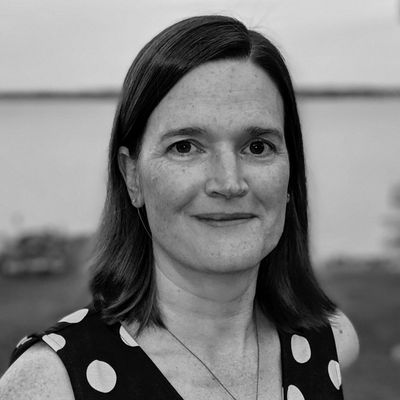 Jun 6, 2019
COURTESY OF ERAKA BATH
Retired University of California, Los Angeles, ophthalmologist Patricia Bath, an inventor whose research on lasers advanced cataract surgery and a physician who strove to prevent blindness, died on May 30. She was 76.
Bath became the first African American surgeon at the UCLA medical center and co-founded the American Institute for the Prevention of Blindness.
"I had a few obstacles but I had to shake it off," Bath told ABC News last year. "Hater-ation, segregation, racism, that's the noise you have to ignore that and keep your eyes focused on the prize, it's just like Dr. Martin Luther King said, so that's what I did."
According to the Associated Press, Bath was born in Harlem. Her father worked for the New York City subway system, and her mother was a domestic worker. She graduated from Howard University's medical school and then worked as an intern at Harlem Hospital and Columbia University, according to a biography published by the National Library of Medicine (NLM). She noticed a large discrepancy in the rates of blindness between the majority-black patients at Harlem and majority-white patients at Columbia. To quantify this, she conducted an epidemiological study that found the rate of blindness among the black population was twice that of whites.
Driven by her findings, Bath launched a new discipline, community ophthalmology, that expands care to underserved populations. She co-founded the American Institute for the Prevention of Blindness in 1976, and promoted community ophthalmology by traveling to perform surgeries, training clinicians, and donating equipment, among other activities.
Bath joined the UCLA medical center in 1974. In 1983, she became chair of its ophthalmology residency program. In the 1980s, Bath began researching the use of lasers in eye treatments, and in 1988, she patented the Laserphaco Probe, a device that removes cataracts. In an undated interview with NLM, Bath would later cite the Laserphaco as her proudest achievement. She ultimately earned four other US patents and three in other countries. She authored more than 100 publications, according to the AP.
Bath is survived by a daughter, Eraka, her brother Rupert, and a granddaughter, according to The New York Times.
Clarification (June 6): This article has been amended to clarify that Bath held a total of five US patents and three in other countries.