Preliminary data from Sarepta Therapeutics has exceeded expectations, causing a surge in company stock prices this week.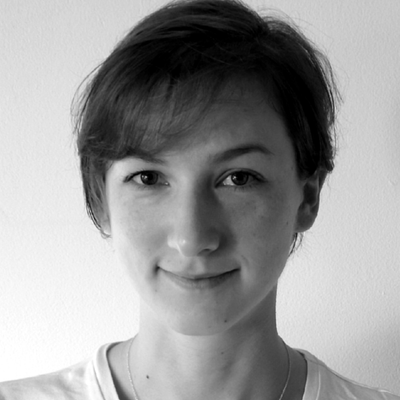 An experimental gene therapy for Duchenne muscular dystrophy has showed better-than-expected results in a three-patient trial, according to preliminary data presented by Cambridge, Massachusetts–based biotech Sarepta Therapeutics on Tuesday (June 19). Company shares jumped 60 percent following the news that the treatment dramatically boosted levels of microdystrophin, a muscle-protecting protein designed by researchers, and reduced levels of an enzyme associated with the disease.
"I have spent my life wanting to make a real change in this disease," principal investigator Jerry Mendell of Nationwide Children's Hospital in Columbus tells STAT News. "Finally, we may be there. I am very hopeful. This is an emotional time for people in the field."
Duchenne muscular dystrophy (DMD) is a rare genetic disorder caused by loss-of-function mutations in the dystrophin gene. An X-linked condition, the disease mostly affects boys, and usually manifests itself in the form of muscle weakness in children between the ages of 3 and 5. There is no cure for DMD, and although steroids can slow the progression of symptoms, the disease eventually causes life-threatening damage to the heart muscles. Few patients live beyond their 30s.
The US Food and Drug Administration (FDA) approved the first drug for DMD, Sarepta's oligonucleotide therapeutic Exondys 51 (eteplirsen), in 2016. But the therapy was only effective in around 15 percent of DMD patients—those with a specific genetic mutation—and produced just marginal improvements in dystrophin levels. More-recent, preclinical approaches are experimenting with CRISPR to correct DMD-causing point mutations.
Researchers at Sarepta tested their new therapy—which uses an adeno-associated virus to insert a gene coding for a mini version of the dystrophin protein, microdystrophin, into patient cells—on three boys with the disease in a Phase 1/2a trial. Researchers had expected the treatment to increase serum levels of microdystrophin to around 10 percent of normal levels. But after three months, levels were at about 38 percent. Patients also showed an approximately 87 percent reduction in DMD-associated enzyme creatine kinase.
"Given today's data, it is really hard to believe this study won't be positive, ushering in a new paradigm that we expect will transform outcomes for patients diagnosed with this horrible disease," Brian Skorney, an analyst at Baird who was not involved in the trial, tells Reuters.
Other companies pursuing gene therapies for DMD also benefited from the news. Competitor Solid Biosciences, for example, which is developing its own gene therapy against the disease, saw shares jump 37 percent on Tuesday.
Sarepta will now begin another, placebo-controlled study of 24 boys to gather more data for drug regulators on the therapy's efficacy and safety.