Peter Pharoah, a public health expert whose clinical work on nutrition during pregnancy was crucial for ending the motor disability endemic cretinism in regions of Papua New Guinea, passed away from dementia at the age of 87 on October 23.
Pharoah was born in 1934 in Ranchi, India, to teachers Phyllis and Oswald Pharoah, the latter of whom passed away when Peter was seven years old. Peter moved to the UK in 1948 to continue his education. He met Margaret McMinn, who he would eventually marry in 1960, while both were training as doctors at St. Mary's Hospital Medical School in London, according to an obituary penned by his son, University of Cambridge cancer epidemiologist Paul Pharoah, in The Guardian.
After working for the National Health Service (NHS) at various London hospitals from 1958 to 1963, Pharoah began serving as a medical officer in Papa New Guinea, where he would eradicate the endemic cretinism that was then common in the remote Jimi valley. As Pharoah wrote in a 1997 memorial lecture about the work, "endemic cretinism is a variety of cerebral palsy usually accompanied by deaf-mutism, mental disability and strabismus," or crossed eyes.
Pharoah realized that the disease became prevalent after administrators traveled to the region and began paying villagers in noniodized salt, so he conducted a clinical trial in the 1960s in which he injected pregnant women with iodized oil, according to The Guardian, and eventually linked the condition to iodine deficiency in utero. Subsequent public health interventions based on his work, such as guaranteeing that only iodized salt would be imported, eradicated endemic cretinism in the area.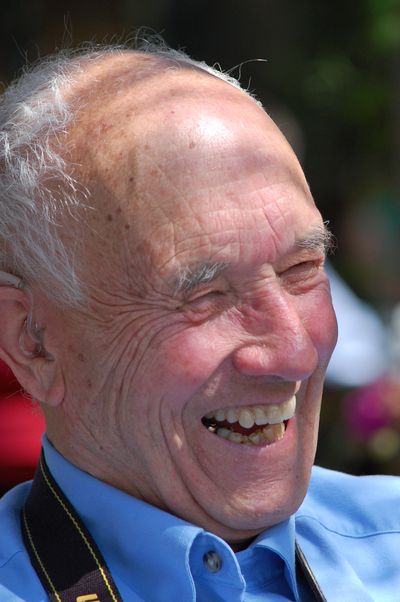 PAUL PHAROAH
The next two decades were spent assessing the health of children who were born during the clinical trial, according to The Guardian, after which Pharoah returned to the UK and joined the faculty at the London School of Hygiene and Tropical Medicine. Soon thereafter, in 1979, Pharoah accepted a position at the University of Liverpool, according to the university's obituary. There, he conducted epidemiological research up to and sometimes after his formal retirement in 1997. Pharoah also served as editor-in-chief of the International Journal of Epidemiology from 1991 through 2000.
Pharoah's later research focused on a variety of health conditions that affect young children, including heart defects and low birth weight, according to the university obituary. He also found that around 5 percent of newborns began as a pair of twins, one of whom dies before birth, and investigated the health implications associated with having a so-called "vanishing twin."
Paul Pharoah writes that his father enjoyed physical activity, trouncing undergraduate students at squash well into his 60s and continuing to hike, bicycle, and climb England's Scafell Pike well thereafter. Peter Pharoah's wife Margaret passed away in 2020. In addition to Paul, he's survived by his children Fiona, Mark, and Timothy, as well as 12 grandchildren.