PubPeer Has (Probably) Stopped Collecting Anonymous Commenters' IP Addresses
In an attempt to avoid future subpoenas requesting potentially identifying information on unregistered users of the post-publication peer review website, the platform's administrators have attempted to cease IP address collection.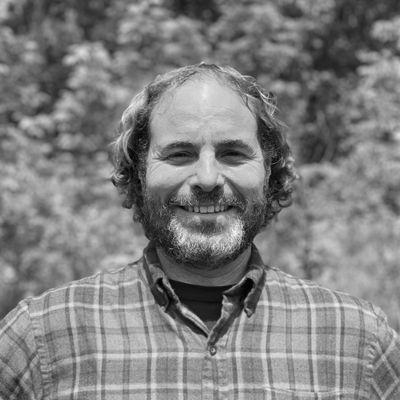 Oct 4, 2016
WIKIMEDIA, CHIEF PHOTOGRAPHERPubPeer administrators do not want to log the IP addresses of anonymous commenters who post on the website, according to neuroscientist Brandon Stell, a cofounder of the post-publication peer review platform. Stell and colleagues were prompted to make this change following a legal complaint filed by Fazlul Sarkar, a researcher whose publication record has been called into question by PubPeer users commenting anonymously on the site.
Stell told The Scientist that PubPeer administrators made the decision to stop collecting IP addresses "in the months following" receipt of a letter from Nicholas Roumel, a lawyer representing Sarkar, dated October 9, 2014. Stell added that PubPeer chose to cease collecting and logging IP addresses of anonymous users in order to protect them from future subpoenas like the one that Sarkar's attorney is pursuing in appellate courts to gain the identities of commenters who allegedly defamed Sarkar, formerly of Wayne...
PubPeer administrators considered not collecting IP addresses even before Sarkar's attorney lodged the legal complaint. In an August 24, 2014 blog post, the then-anonymous founders of the site divulged that PubPeer was receiving legal threats from "a scientist aggrieved at the treatment his papers" were getting on the site. "The possibility of using [potentially identifying information] to threaten users legally constitutes a powerful weapon for chilling open discussion," the administrators wrote. "As a result, we are reconsidering our version of what is euphemistically known as a 'data retention policy,' with a view to retaining less in the future. It seems feasible not to log the source IPs of unregistered comments."
Today, Stell told The Scientist that the site got rid of all the IP addresses it had logged prior to the ongoing legal action brought by Sarkar's attorney, but that the administrators are legally bound to keep all of that information related to this case—including present and future comments made in the thread that allegedly contains defamatory statements. "We have deleted everything that is not related to the Sarkar case, and we are only keeping things related to the Sarkar case," said Stell.
If you are considering posting anonymous comments on PubPeer, for technical reasons, your IP address may still be collected. "Any time anyone accesses the website, it will log an IP address. We turned off that function shortly after receiving the [2014] letter from Sarkar," Stell explained. But, "we didn't have the money to hire a technical expert to tell us if we're not logging anything."
"To the best of our knowledge, we are not retaining any IP addresses," he added.
As a result of new funding, Stell said PubPeer will soon be able to say with certainty whether IP addresses are being inadvertently collected from unregistered users of the site. "Now that we have funding and we are making changes to the website, we are going to hire an expert at some point to take a look at that," he told The Scientist.
Further reading
"PubPeer's Appeal for Anonymity Continues," The Scientist, January 21, 2016
"Debating the Value of Anonymity," The Scientist, October 5, 2015
"PubPeer Founders Revealed," The Scientist, August 31, 2015
"Judge Wants Info on PubPeer Commenter," The Scientist, March 23, 2015
"Judge: PubPeer Users Remain Anonymous," The Scientist, March 6, 2015
"Top Science Scandals of 2014," The Scientist, December 25, 2014
"PubPeer Pushes Back," The Scientist, December 11, 2014
"Pathologist Sues PubPeer Users," The Scientist, October 27, 2014
"Setting the Record Straight," The Scientist, October 2014
"PubPeer: Pathologist Threatening to Sue Users," The Scientist, September 22, 2014
"Concerns Raised Online Linger," The Scientist, August 25, 2014
"PubPeer Threatened with Legal Action," The Scientist, August 19, 2014
Interested in reading more?
The Scientist ARCHIVES
Become a Member of
Receive full access to more than 35 years of archives, as well as TS Digest, digital editions of The Scientist, feature stories, and much more!