Scientists have been leaving government posts since President Donald Trump took office in 2017, and those positions, by and large, have not been replaced. This shortage has led to insufficient regulation enforcement, limited data distribution, and a paucity of researchers, according to an analysis of public employee records by The Washington Post.
In total, 1,600 government scientists have left their positions since the beginning of Trump's presidency. Most of those employees are experts in chemistry, geology, hydrology, soil conservation, and social science.
Staffing levels at agencies such as the National Institutes of Health (NIH), which are supported by lawmakers on both sides of the aisle, has remained relatively untouched during Trump's tenure. In contrast, the United States Department of Agriculture (USDA) and the Environmental Protection Agency (EPA), which are steeped in the politically charged territory of climate change, have not been...
While employment of government scientists rose 8 percent during President Barack Obama's first two years in office, that same period saw a decline of 1.5 percent during Trump's tenure. Trump has also repealed regulations for 95 environmental protections, according to The New York Times.
An uptick in unseasonable weather has made it hard for farmers to go by historical data to know when to plant or how to protect their seeds and crops best, making USDA data invaluable, according to the Post. But an exodus of hundreds of scientists from the agency when the headquarters moved from Washington, DC, to Kansas City, Missouri, in 2019 has interrupted the normal flow of information.
"With all this uncertainty from climate change, I need the best data possible," farmer Liz Brownlee from Indiana tells The Washington Post. "I'm worried I'm not going to have it."
Almost 700 employees have left the EPA since Trump came to office, but replacements have only filled half of those positions. Twenty percent of high-level appointment positions across government are unfilled, including deputy administrator and assistant administrators for air and radiation, environmental information, and research and development at the EPA.
"It's going to take a long time for government science to come back," Linda Birnbaum, who previously worked at the EPA and NIH, tells the Post. "There's little doubt about that."
Lisa Winter is the social media editor for The Scientist. Email her at lwinter@the-scientist.com or follow her on Twitter at @Lisa831.
Interested in reading more?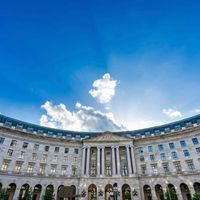 The Scientist ARCHIVES
Become a Member of
Receive full access to more than 35 years of archives, as well as TS Digest, digital editions of The Scientist, feature stories, and much more!