Scientists Suffer in Continued Government Shutdown
As the second full week of lapsed funding comes to a close, some 800,000 federal employees are stuck at home, including some biologists.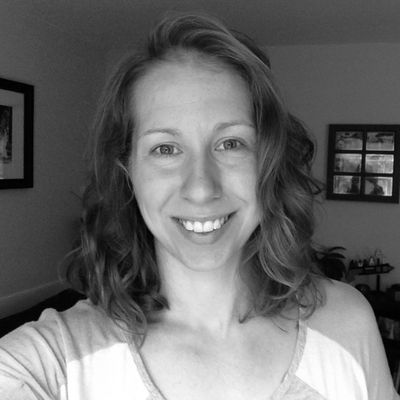 The ongoing US federal government shutdown, which began on December 22, is affecting the research community. Grant proposals are no longer being reviewed at the National Science Foundation, and the agency is likely to postpone its evaluations of postdoctoral fellowship applicants, Nature reports. Meanwhile, at least one researcher at the US Department of Agriculture (USDA) has had to put a hold on hiring new young scientists to his lab. The National Oceanic and Atmospheric Administration (NOAA) and NASA are also among the agencies whose "non-essential" employees have been ordered to cease working during this latest budget crisis.
"Any shutdown of the federal government can disrupt or delay research projects, lead to uncertainty over new research, and reduce researcher access to agency data and infrastructure," American Association for the Advancement of Science CEO Rush Holt tells Chemistry World.
Because Congress has already approved a budget for the National Institutes of Health through September 2019, that agency is not affected by the current shutdown. Other government researchers are being kept from their work, however. Karen Osborn of the Smithsonian Institution's National Museum of Natural History in Washington, DC, had to forgo a long-planned fieldtrip to Turks and Caicos, where she had planned to barcode tiny crustaceans that live in the country's oceanic pools, according to Nature. She can't even enter her lab or check her email, while her academic collaborators carry on their work in the field.
Some government researchers are being kept from scientific conferences they had planned to attend. For example, many of the organizers of the Plant and Animal Genome (PAG) meeting, scheduled to begin in San Diego a week from tomorrow, are USDA employees, Nature reports. "I don't really do resolutions for the new year, but it would be nice if the furlough would end so that we can get back to feeding the world," John Cole, a geneticist at the USDA in Beltsville, Maryland, tweeted last week. "The program committee at PAG would also be grateful." Similarly, The Washington Post reports, hundreds of NOAA scientists have been told they'll be unable to attend the world's largest weather conference, which begins this weekend in Phoenix.
The shutdown could be particularly costly for young scientists, an unnamed postdoc at a government agency tells Time. "I have a few deadlines for abstract submissions and for travel applications coming up that I'm afraid I'm going to miss, because I can't do anything in an official capacity," the postdoc says. "Every lost line on a resume or a CV, every talk that we can't give, every conference that we can't go to, can make a really huge difference." On the flip side, a USDA researcher who spoke anonymously with Nature says he's had to pause a hiring process for several positions in his lab. "This is undermining our ability to go out and make a pitch to promising young scientists and tell them this is the place to be."
For now, it's a waiting game. "I have thought about looking for a university position where things are more stable," Osborn tells Nature. "But I am hoping this divisive political climate doesn't last for a long time."