The midterm elections flip several House seats in favor of Democratic candidates with STEM backgrounds.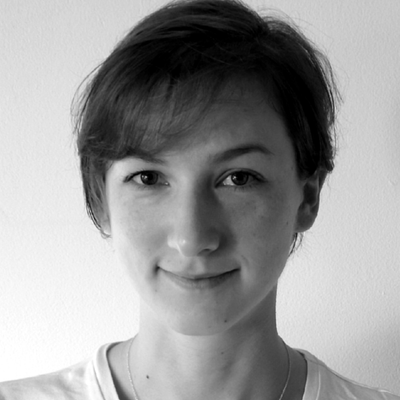 More than 10 candidates with backgrounds in science, technology, engineering, and mathematics have won their runs for office across the United States in yesterday's midterm elections. Several of them have had long political careers, while others were running for the first time in elections that have seen a wave of political newcomers.
With almost all of the votes now counted for the 2018 US midterms, it's clear that the Democratic Party has won control the House of Representatives, while the Republican Party has strengthened its hold on the Senate.
Representatives succeeding in their runs for re-election include physicians Michael Burgess (R-TX) and Andy Harris (R-MD), as well as physicist Bill Foster (D-IL).
But there were several surprise victories for STEM-trained Democratic candidates who have never run for Congress before. Elaine Luria and Chrissy Houlahan, both of whom have backgrounds in engineering, overturned Republican-held seats in Virginia and Pennsylvania, respectively.
Meanwhile, Lauren Underwood, a nurse and former advisor to the Department of Health and Human Services, becomes the first woman to represent Illinois's 14th district, after defeating four-term Republican Representative Randy Hultgren. Another health professional, pediatrician Kim Schrier, also flipped a Republican seat in Washington's 8th district after running on a largely healthcare-focused platform.
Other scientists making first-time appearances as representatives include Sean Casten, a renewable energy entrepreneur who won the seat of six-term Republican Peter Roskam in Illinois, and Joe Cunningham, a 36-year-old lawyer originally trained in ocean engineering, who defeated South Carolina Republican Katie Arrington.
Elizabeth Gore, senior vice president for political affairs at the environmental advocacy group the Environmental Defense Fund tells Nature that the Democrats' House win is "no small feat. . . . It is going to change the dialogue in Washington, and will certainly change the dynamic around science and the environment."
In particular, Gore adds, the House advantage will help in "reestablishing scientific integrity and highlighting the failure of the Trump administration to use scientifically based information for policymaking."
Over in the Senate, Democrat Jacky Rosen, a computer programmer and political newcomer, unseated Republican Dean Heller in Nevada, following a successful campaign that attacked Heller's involvement in Republican efforts to repeal Medicare last year.
"I'm humbled, honored, and deeply grateful to serve as Nevada's next Senator!" she writes this morning on Twitter. "I got into politics to make a difference, and I will always carry your stories with me."
We've compiled the results for races involving scientists running for office this year. (Candidates who won their races are highlighted in green.)
Candidates running for federal offices:
| | | | | |
| --- | --- | --- | --- | --- |
| Name | STEM background | Race | Opponent | Result |
| Hiral Tipirneni | Physician, cancer researcher | Arizona, 8th congressional district | Debbie Lesko (R) | Lesko wins |
| TJ Cox | Engineer, businessman | California, 21st congressional district | David Valadao (R) | Valadao wins |
| Sean Casten | Renewable energy entrepeneur | Illinois, 6th congressional district | Peter Roskam (R) | Casten wins |
| Bill Foster | Physicist | Illinois, 11th congressional district | Nick Stella (R) | Foster wins |
| Nick Stella | Cardiologist | Illinois, 11th congressional district | Bill Foster (D) | Foster wins |
| Lauren Underwood | Nursing | Illinois, 14th congressional district | Randy Hultgren (R) | Underwood wins |
| Chris Peters | Physician | Iowa, 2nd congressional district | Dave Loebsack (D), Mark Strauss (L), Daniel Clark (I) | Loesback wins |
| Andy Harris | Physician | Maryland, 1st congressional district | Jesse Colvin (D), Jenica Martin (L) | Harris wins |
| Rob Davidson | ER physician | Michigan, 2nd congressional district | Bill Huizenga (R), Ronald Graeser (US Taxpayers) | Huizenga wins |
| Ronald Graeser | Physician | Michigan, 2nd congressional district | Rob Davidson (D), Bill Huizenga (R) | Huizenga wins |
| Matt Longjohn | Physician | Michigan, 6th congressional district | Fred Upton (R), Stephen J. Young (US Taxpayers) | Upton wins |
| Randy Wadkins | Biochemist | Mississippi, 1st congressional district | Trent Kelly (R), Tracella Lou O'Hara Hill (Reform) | Kelly wins |
| Jacky Rosen | Computer programmer, software developer | Nevada, Senate | Dean Heller (R), Kamau Bakari (Independent American Party), Tim Hagan (L), Barry Michaels (I) | Rosen wins |
| Jeff Van Drew | Dentist | New Jersey, 2nd congressional district | Seth Grossman (R), John Ordille (L), William Benfer (Together We Can), Steven Fenichel (Time for Truth), Anthony Parisi Sanchez (Cannot Be Bought) | Van Drew wins |
| Chrissy Houlahan | Engineer | Pennsylvania, 6th congressional district | Greg McCauley (R) | Houlahan wins |
| Joe Cunningham | Ocean engineer | South Carolina, 1st congressional district | Katie Arrington (R) | Cunningham wins |
| Phil Bredesen | Health care entrepeneur | Tennessee, Senate | Marsha Blackburn (R), Trudy Austin (I), John Carico (I), Dean Hill (I), Kevin Lee McCants (I) | Blackburn wins |
| Joseph Kopser | Aerospace engineering | Texas, 21st congressional district | Chip Roy (R), Lee Santos (L) | Roy wins |
| Mark Boler | Software developer | Texas, 26th congressional district | Michael Burgess (R), Linsey Fagan (D) | Burgess wins |
| Michael Burgess | Physician | Texas, 26th congressional district | Linsey Fagan (D), Mark Boler (L) | Burgess wins |
| Elaine Luria | Nuclear engineering | Virginia, 2nd congressional district | Scott Taylor (R) | Luria wins |
| Kim Schrier | Pediatrician | Washington, 8th congressional district | Dino Rossi (R) | Schrier wins |
| John Barrasso | Physician | Wyoming, Senate | Gary Trauner (D), Joseph Porambo (L) | Barrasso wins |
Candidates running for state offices:
Name

STEM background

Race

Opponent

Result

Jenn Gray

Pharmaceutical chemistry
Alabama House of Representatives, 45th district
Dickie Drake (R)
Drake wins

Liz Snyder

Professor of public health
Alaska House of Representatives, 27th district
Lance Pruitt (R)
Pruitt wins

Randy Friese

Physician
Arizona House of Representatives, 9th district
Pamela Powers Hannley (D), Ana Henderson (R)
Friese wins

Chris Hansen

Renewable energy entrepreneur


Colorado House of Representatives, 6th district


Hansen wins

Shevrin Jones

Chemistry teacher
Florida House of Representatives, 101st district


Jones wins

Linda Jack

Veterinarian
Florida House of Representatives, 101st district
Amber Mariano (R)
Mariano wins

Jasmine Clark

Microbiology lecturer
Georgia House of Representatives, 108th district
Clay Cox (R)
Clark wins

Frank Szczepanski

Biotech entrepeneur
Indiana House of Representatives, 4th district
Edmond Soliday (R)



Don Westerhausen

Cardiologist
Indiana House of Representatives, 5th district
Dale DeVon (R)
DeVon wins

Edie Hardcastle

Plant biology professor
Indiana State Senate, 49th district
Jim Tomes (R)
Tomes wins

Katie McBrine

Pediatrician
Massachusetts State Senate, Plymouth and Norfolk district
Patrick O'Connor (R), Stephen Gill (I)
O'Connor wins

Julia Pulver

Nurse
Michigan State Senate, 15th district
Jim Runestad (R)
Runestad wins

Kelly Morrison

Physician
Minnesota House of Representatives, district 33B
Cindy Pugh (R)
Morrison wins

Anne Claflin

Climate scientist
Minnesota House of Representatives, district 54A
Keith Franke (R)
Claflin wins

Alice Mann

Physician
Minnesota House of Representatives, district 56B
Roz Peterson (R)
Mann wins

Maren Bell Jones

Veterinarian
Missouri House of Representatives, 44th district
Cheri Toalson Reisch (R)
Toalson Reisch wins

Sarah Peters

Environmental engineer
Nevada State Assembly, 24th district


Peters wins

Jacqueline Chretien

Bioscientist
New Hampshire House of Representatives, Hillsborough 42
Matt Wilhelm (D), Phillip Harris (R), Joseph Lachance (R)
Chretien wins

Beth Liston

Pediatric surgeon
Ohio House of Representatives, 21st district
Stu Harris (R)
Liston wins

Jennifer Rager-Kay

Physician
Pennsylvania House of Representatives, 85th district
Fred Keller (R)
Keller wins

Gabbby Salinas

Therapeutics researcher
Tennessee State Senate, 31st district
Brian Kelsey (R)
Kelsey wins

Michelle Beckley

Studied biomedical sciences
Texas House of Representatives, 65th district
Ron Simmons (R)
Beckley wins

Lucy Rogers

Biology major, conservation research
Vermont House of Representatives, Lamoille-3 district
Zachary Mayo (R)
Rogers wins