This Flu Season Killed 172 Kids
Vaccination reduced the risk of death by two-thirds for children with no other health problems.
Sukanya Charuchandra
Jun 11, 2018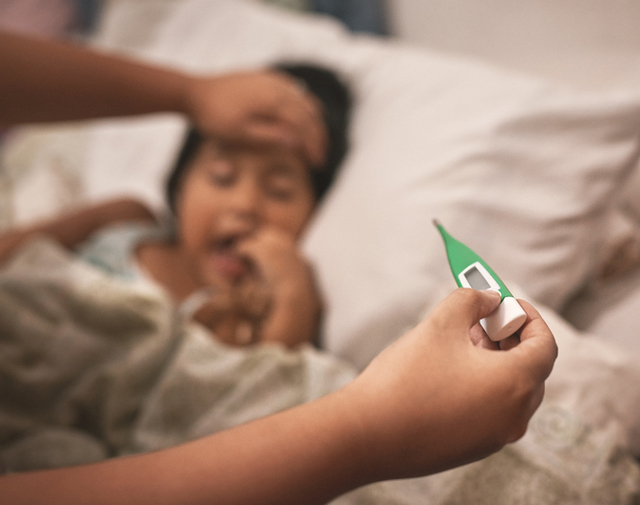 ISTOCK, PEOPLEIMAGESThe Centers for Disease Control and Prevention's US influenza survey published on June 8 reports the death of one more child, bringing the current tally to 172. This is the highest number reported since the CDC began registering pediatric deaths, except for the H1N1 pandemic that killed 358 children in 2009.
According to The Washington Post, Daniel Jernigan, head of the CDC's influenza division, says this season was "bad across the population." The CDC's new classification system for flu seasons categorized the 2017-18 flu as "high severity" across all ages. "It was happening to everyone, and it seemed to be happening everywhere," Jernigan adds.
The CDC concocts a new vaccine every year based on predictions of seasonal strains. Despite the CDC's flu vaccine recommendations, only 38.8 percent of children between the ages of 6 months and 17 years received the immunization this season.
The flu vaccine "reduced the risk of death among children by half for any kids who had underlying medical conditions, and by nearly two-thirds for otherwise healthy children," Alicia Bird, an epidemiologist in the CDC's influenza division, tells TIME.
Delays in reporting flu-related deaths to the CDC means the actual number may yet be higher, reports Huffington Post.