After a scientist at the National Microbiology Laboratory in Winnipeg had a mental breakdown that may have contributed to her death in 2016, employees raise red flags about an unhealthy work environment.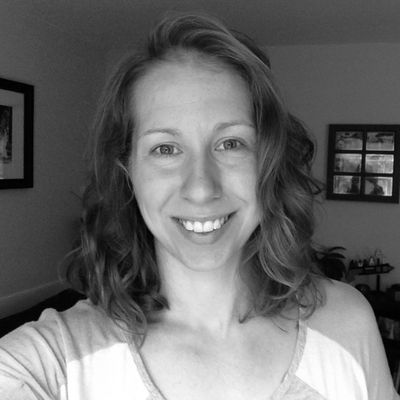 Sep 30, 2019
In the last decade, the culture at National Microbiology Laboratory in Winnipeg, Canada's highest security lab and the country's only Biosafety Level 4 facility authorized to handle such deadly pathogens as Ebola, has become hostile, NML staff members tell the Winnipeg Free Press. Based on interviews with numerous employees, the Press describes that after a changeover in management in the bacterial-testing division in 2010, the already high-pressure environment became tyrannical. While they had previously been allowed to follow flexible schedules, now arriving back from lunch a few minutes late could result in a visit from a superior, the staff members say.
"I found them to be bullies; they were like high-school mean girls," Amanda Everton, a researcher in the division until 2014, tells the newspaper, referring to the new management.
"The sad thing is, they do world-class science, but internally they're almost self-destructing, in...
The article focuses on Sky Soule, a bacteriologist who worked in the same division as Everton. Soule's friends who spoke with the newspaper worry that the tense atmosphere at work contributed to her mental health issues, which culminated in an outburst by Soule in 2016, at which point she was escorted from the building. Two months later, she fell down a flight of stairs in her home and died in a coma on December 27, 2016.
The incident put NML in the spotlight. The following year, government employees in Ottawa presented a preliminary report from the Public Service Employee Survey, which assesses issues including workplace safety and culture, to Siddika Mithani, the head of the Public Health Agency of Canada (PHAC) at the time. Of the 200 NML employees who responded to the survey, several said that they lacked confidence and trust in their colleagues, and some told Mithani directly that senior managers were part of the problem. In response, Mithani called the lab's union representatives to discuss the matter—a response that Panas calls an extraordinary move.
In November 2017, senior staff from NML, UHEW, and another union that largely represents lab scientists met with Mithani, and poorly trained management was reportedly one key issue that was raised, according to attendees who spoke with the Winnipeg Free Press. Panas tells the publication that he receives reports of intimidation almost monthly from NML employees. "A lot of the bullying and harassment is coming from senior management," he says. "Senior management are well aware of the toxicity of that workplace."
Like Soule, other NML employees have shown signs of mental health problems, the Press reports. One manager was put on leave twice in the last year due to poor behavior and signs of alcohol use before work. Another employee threatened to commit suicide at the lab.
In response to incidents such as these, 20 NML managers last November signed a wellness policy statement that focuses on "the psychological health and wellness of employees," and the lab's hallways are now decorated with posters about mental health and the importance of maintaining a respectful workplace. Managers even tried to poll employees about whether they feel safe, or harassed, in the form of cue cards placed on the tables in the cafeteria.
PHAC spokesperson Eric Morrissette tells the Winnipeg Free Press, "While isolated workplace problems occur and are expected within any place of work, there is no evidence that these reflect systemic workplace issues."
The lab has been embroiled in another controversy recently. This summer, after NML employee Xiangguo Qiu, a biologist from China, sent samples of the Ebola and Henipah viruses to her home country, PHAC removed her and her husband Keding Cheng, also a biologist at NML, from the lab without saying why. The Royal Canadian Mounted Police are still investigating the incident, but for now employees tell the Press that they have not received clarification regarding why Qiu and Cheng were removed—a silence that seemingly contradicts the lab's push for a more open work environment.
Jef Akst is managing editor of The Scientist. Email her at jakst@the-scientist.com.
Interested in reading more?
The Scientist ARCHIVES
Become a Member of
Receive full access to more than 35 years of archives, as well as TS Digest, digital editions of The Scientist, feature stories, and much more!