University of Georgia Entomologist Marianne Shockley Dies
The young faculty member was active in outreach and teaching.
Ashley P. Taylor
May 15, 2019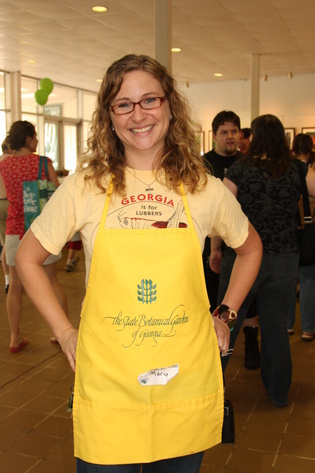 courtesy university of georgia
University of Georgia entomologist Marianne Shockley, known for her enthusiasm for teaching and entomophagy (bug eating), died on May 12 at age 43. The circumstances of Shockley's death are being investigated, and Marcus Lillard, a former car salesman who, according to The Washington Post, called himself Shockley's boyfriend, has been charged with her murder.
"On behalf of the university, I'd like to express our deepest sympathy to the family, students and colleagues of Dr. Marianne Shockley," says University of Georgia (UGA) spokesman Greg Trevor in a statement sent to The Scientist.
Shockley received her PhD in entomology from the University of Georgia in 2009 and joined the entomology department as a faculty member. There, she was active in community outreach, speaking to schoolchildren about the importance of insects as pollinators and as food sources.
For more than a decade, according to an obituary published in the Morgan County Citizen, she ran a UGA summer program "affectionately known as Bug Camp." What Shockley, whose Twitter handle is @DrBugAppetit, loved most about her job was introducing people to insects as food, according to the obit. To campers and entomology students alike, the obituary says, she would serve Chex Mix including roasted mealworms and something like Rice Krispies Treats made with freeze-dried crickets.
As Marianne Shockley Robinette, she authored Service-Learning in Entomology: Developing, Implementing, Assessing and Evaluating (2010), which uses the UGA entomology department's outreach program as a model for how volunteering in communities can enrich the educations of entomology students and further their civic and communication skills. The following year, she won UGA's 2011 D.W. Brooks Diversity Award for developing entomology courses abroad, coordinating outreach to high school students in Georgia, and recruiting undergraduate and graduate students from underrepresented groups to assist in the program, according to the award announcement. "Students are all unique, and the teaching techniques utilized must be just as varied to accommodate differences in learning styles so that students are empowered to reach their own maximum potential," the announcement quotes her as saying.
Former students remember Shockley as a generous mentor. "Marianne was someone who'd literally spend a month with you to mentor you, night and day," entomologist Joe Ballenger writes on Twitter, recalling Shockley's efforts to help him improve his teaching while he was studying at UGA.
"Words cannot adequately express the overwhelming sadness in hearing of @DrBugAppetit's passing," writes UGA IT specialist Jonathan Hardy on Twitter. "The @universityofga has truly lost one of our best. Her passion as a teacher, mentor, and researcher has inspired so many current and future scientists."
Early Sunday morning, police got a call that Shockley had drowned in a hot tub, the Post reports. Baldwin County Sheriff Bill Massee announced in a press conference Monday that Lillard was charged with murder, aggravated assault, and concealing a death.
Shockley leaves behind two children, three siblings, and "a multitude of aunts, uncles and cousins [who will] also remember Marianne's bug obsession and joie de vivre," according to the obituary.
Correction (May 16): Marianne Shockley is survived by three siblings, not two. The Scientist regrets the error.