For Voltaire Neto, a paleontology PhD student at the Federal University of Rio Grande do Sul in Porto Alegre, Brazil, a mid-January visit to the Smithsonian Institution was supposed to be a highlight of an extended trip to the US. He'd received funding from the Brazilian government to study fossil collections there and at other sites such as the Petrified Forest National Park (PEFO) in Arizona.
"I work with aetosaurs, an extinct group of crocodile relatives that lived in the Triassic," Neto, currently in Raleigh, North Carolina, explains in an email to The Scientist. "Both collections are crucial to fulfill my research as they house important materials that I need to compare."
But when the US federal government partially shut down last December,...
Now, Neto, like other international scientists with research connections to federal organizations or employees, is left trying to salvage disrupted plans and make the most of what may be just a temporary end to the shutdown as disagreements in government continue.
"By the last two weeks of February I will return to PEFO to complete (I hope) my research," Neto says. He'll also try to squeeze in a trip to the Smithsonian in early February. "This will be my last opportunity before the end of my PhD."
Missed meetings
COURTESY OF BRETT HURLEY
Brett Hurley had already booked flights to attend this year's US Department of Agriculture (USDA) Interagency Forum on Invasive Species in Annapolis when the event's organizers warned by email of possible disruption. The University of Pretoria entomologist was nearing the end of a sabbatical at the Great Lakes Forestry Centre in Ontario, and planned to combine the forum with meeting a USDA researcher to discuss potential collaboration.
Then, just days before the forum's January 8 start date, the organizers confirmed in a second email and on the event's website: "[T]he 30th USDA Interagency Research Forum on Invasive Species has been canceled due to a partial lapse in Government funding."
"I had to cancel my whole trip at that stage," Hurley says. With his USDA colleague no longer available, "there was no point for me to go there. It was very unfortunate." Now back in Pretoria, South Africa, Hurley says he doesn't know when he'll next be able to attend the annual event. "It's obviously much further to go to Annapolis from here," he says. "When I'll be able to have that opportunity again, I'm not too sure. It might be many years."
Alain Roques was left in a similar predicament when the forum was dropped. An emeritus research director at the French National Institute for Agricultural Research in Orléans, Roques was to deliver a keynote presentation about tools for predicting future insect invasions. Collaborators at North Carolina State University (NCSU) arranged to fly him to Raleigh the same week to deliver a talk there, too.
According to Roques, when his USDA-funded flights to the US were canceled, NCSU told Roques it was unable to fund the trip from France—so everything was called off. "It was bad news for me, obviously," Roques says. But "it was also bad news for all we'd intended to discuss about collaboration on invasive species. . . . The [research] delay due to this cancelation is a real problem."
Stalled collaborations
Daniel Dumais
Ecologist Emilie Champagne was finishing up a paper when the shutdown came into effect. A postdoc at the University of Laval in Quebec City, she's collaborating with USDA researchers on a long-term project on plant-herbivore interactions. The team had assembled a systematic review it planned to submit for publication before writing up its experimental work.
After December 22, Champagne couldn't reach her coauthors for approval on the final draft. Government staff were prohibited from using their work emails during the shutdown. "The longer we wait, the more new research there is, and there's also an increased chance we're going to get scooped," she says. "There was so much work for the systematic review—I would not like someone to do something similar, or the review not to be relevant anymore."
Champagne is still waiting for approval, even though the shutdown has lifted—she suspects her colleagues are dealing with a backlog of work. With a possible second shutdown looming on the horizon, and the end of her postdoc just months away, she faces a difficult choice between waiting longer or submitting the draft anyway.
"I'm an early-career researcher. We all know how long it can be to have a paper finally accepted—it can take years," she says. "I still don't know what I'm going to do exactly. . . . I don't want to put a friend and future collaborator in trouble. But I'm going to have to submit it at some point."
Data blackout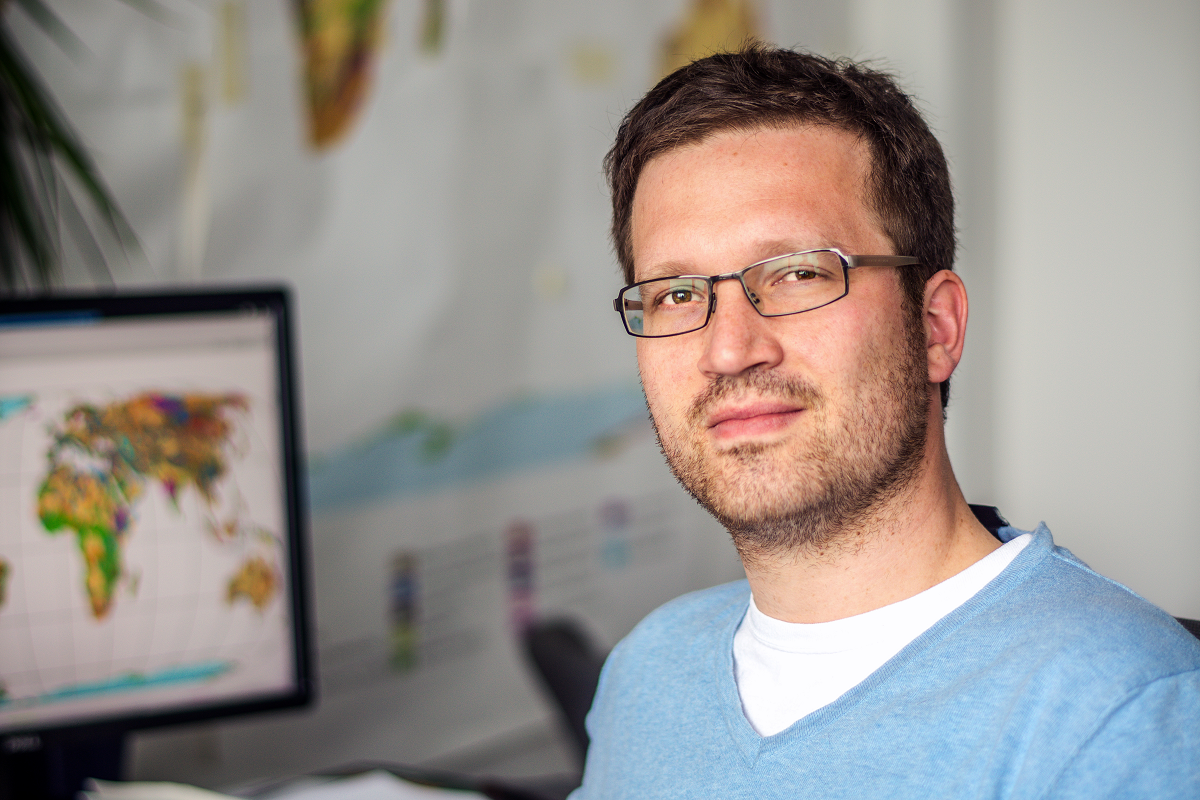 Thorben Amann
Nils Moosdorf, a biogeochemist at the Leibniz Centre for Tropical Marine Research in Bremen, Germany, regularly uses real-time datasets in his research and teaching that are maintained by the US government. "The US Geological survey produces some of the best freely available data worldwide on topics like geology, soil, and hydrology," he writes in an email to The Scientist.
By January, those datasets were unusable. Like many other government agencies, the US Geological Survey pared down its staff, retaining just 75 of more than 8,000 employees and providing minimal online support. Moosdorf says that up to a third of students on his course had to change their project topics.
With the shutdown ended, Moosdorf says he expects "things to be back to normal very soon, because I know the dedication of my American colleagues. However, for this course, it's too late." He worries that this won't be the last time data access is hindered. In the future, "I fear there will be more shutdowns and more often we will have to rely on other, less well-suited data."
The effects of the shutdown are influencing the perception of the US among scientists internationally, he adds. "Until about two years ago, many of my aspiring young colleagues kind of dreamed to go to the US because they thought the research environment there would be better and more productive than in Germany. I feel this is changing with the current treatment of science and scientific findings by the administration and by the actual treatment of the scientists."
Interested in reading more?
The Scientist ARCHIVES
Become a Member of
Receive full access to more than 35 years of archives, as well as TS Digest, digital editions of The Scientist, feature stories, and much more!