Walter Munk, "Einstein of the Oceans," Dies
The marine scientist was renowned for his passion for exploring waves, marine life, and the way Earth's largest bodies of water affect the planet's climate.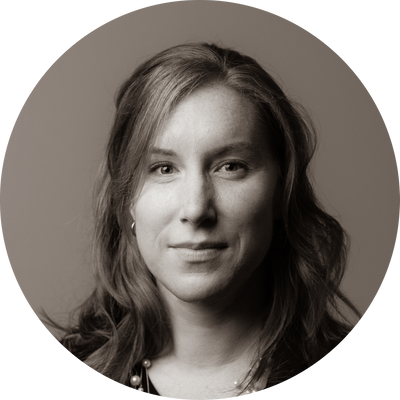 World-renowned oceanographer Walter Munk died last Friday (February 8). He was 101.
"We thought he would live forever," Munk's wife, Mary, tells the San Diego Union-Tribune. He succumbed to pneumonia at his seaside home near the University of California (UCSD), San Diego. "His legacy," Mary says, "will be his passion for the ocean, which was endless."
Munk relentlessly studied the ocean's waves, and decades ago, advanced scientists' ability to forecast surf, which helped American troops land more safely on D-Day during World War II. He also analyzed the fallout of the hydrogen bomb and was among the first scientists to pull on scuba gear and go diving to study the oceans, according to the Union-Tribune.
Long associated with the Scripps Institute for Oceanography at UCSD, Munk spent his career "divining the interlocked patterns beneath the seeming clutter and chaos of the world's oceans," Josh Horwitz, who profiled Munk in his book "War of the Whales," writes in an email to The Washington Post. "He was revered in equal measure by surfers and navy admirals for his oracular ability to predict when far-off waves would break on beaches."
Munk was born in October 1917 and grew up in Austria, where he fell in love with skiing and wasn't so keen on studying. His also wasn't so keen on banking, the family business. Nevertheless, he went to New York at age 14 and spent some time working at the firm of a family friend.
After a few years, he decided he wouldn't develop a career in the field, and so, with some money from his mother, he bought a car and drove to Pasadena. He ended up attending Caltech, where he earned a bachelor's degree in physics in 1939 and a master's degree in geophysics in 1940. He then moved to La Jolla to conduct the research for his PhD at Scripps and started studying surf forecasting. He then worked for the US Navy, with his predictions helping soldiers come ashore during D-Day and later giving surfers clues to where waves would break.
In the 1950s and '60s, he helped plan grand expeditions to study the open ocean, even at great depths—research that helped scientists grappled with the question of what causes the Earth to wobble. Later, his attention turned to climate change. He understood that low-frequency sounds would travel faster in warmer waters, so he sent signals out of a research station in the Indian Ocean. One of the signals traveled as far as Bermuda. The research showed "for the first time that different oceans were warming at different speeds," Enric Sala, a marine ecologist and National Geographic Society explorer-in-residence, tells The Washington Post by email. Marine biologists were not big fans of the sound experiments, arguing that noise may disrupt the migrations of whales and other animals.
Despite criticisms of this work and his other projects, Munk earned the National Medal of Science and also the French Legion of Honor with the rank of Chevalier (Knight) for his contributions to oceanography, the Union-Tribune reports.
Such achievements led Munk to be called the "Einstein of the oceans," a name he wasn't so fond of. "Einstein was a great man," he once told the Union-Tribune. "I was never on that level."
According to a Scripps obituary, Munk is preceded in death by his wife Judith, who died in 2006, and a daughter, who died in 1961. He is survived by daughters Edie and Kendall, three grandsons, Walter, Lucien, and Maxwell, and his current spouse, Mary Coakley Munk.