Benjamin Lewin
Photo: Courtesy of Benjamin Lewin Canadian researcher Tak Wah Mak enjoys the distinction of codiscovering T-cell receptors. But, when he submitted a paper to the journal Cell, the editors treated him like a postdoc: They asked him to go back to the lab and perform one more experiment on a mouse. "I called back and said, 'Do you know how long it takes me to do this experiment? Two or three years!'" he relates. "It's tough to get things published in Cell. They make you jump over the hoops five t
Photo: Courtesy of Benjamin Lewin
Canadian researcher Tak Wah Mak enjoys the distinction of codiscovering T-cell receptors. But, when he submitted a paper to the journal Cell, the editors treated him like a postdoc: They asked him to go back to the lab and perform one more experiment on a mouse. "I called back and said, 'Do you know how long it takes me to do this experiment? Two or three years!'" he relates. "It's tough to get things published in Cell. They make you jump over the hoops five times."
Such is the legacy of Benjamin Lewin, who founded Cell in 1972 at the Massachusetts Institute of Technology, and with unprecedented speed, built a collection of science journals that rival--and many say outperform--heavyweights Nature and Science. Vowing to reduce time between submission and publication and to present groundbreaking papers only when the data has been substantiated...
Interested in reading more?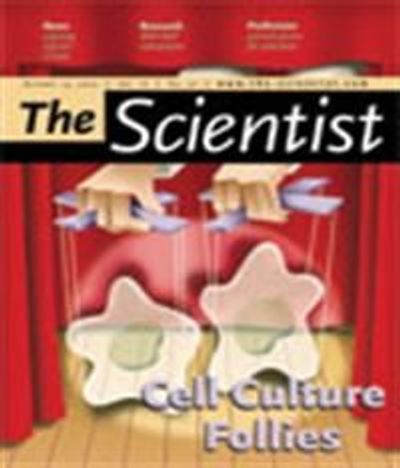 Become a Member of
Receive full access to digital editions of The Scientist, as well as TS Digest, feature stories, more than 35 years of archives, and much more!