In June 2004, Erica Heath, who formerly ran the University of California, San Francisco's institutional review board (IRB), got an unusual call. Douglas Fischer, a reporter at the Oakland Tribune, told her he wanted to test the blood of four family members for levels of polybrominated diphenyl ether (PBDE) fire retardants, and publish the results in the paper. "She laughed when I told her what I wanted to do," says Fischer. "Then she got quite serious."
Fischer became interested in the levels of PBDE fire retardants in the breast milk and blood of Californians after writing several stories about the work of Kim Hooper, a toxicologist at the California Environmental Protection Agency in nearby Berkeley who had found very high levels of the chemical in breast milk. Fischer says he "got a phenomenal response," mostly from women asking: "What's in me, where did it come from,...
So Fischer decided to find out. He found a Berkeley family - the Hammond Hollands: Michele, Jeremiah, and their children, Mikaela, and Rowan - that was willing to be tested for PBDEs. And then he froze.
"I realized that I was about to give this family some potentially explosive information of an incredibly personal nature, of what's in their veins, and then splash it on the front page of the Oakland Tribune," says Fischer. "I quickly realized I had no idea what I was doing. What if something goes wrong? What if bizarre numbers come back? Can I even tell them what normal numbers mean?"
He contacted Greg Koski, formerly head of the Federal Office for Human Research Protections and now at Harvard Medical School, who recommended that Fischer take the project to an IRB. "[Koski] said, 'This isn't a press investigation, it's something a doctor would do. If you do it to a lower standard, you're being somewhat hypocritical,'" Fischer recalls. The advice depressed him. "It seemed so daunting. But it was very clear this was what I had to do."
So Fischer called Heath, who runs Independent Review Consulting (IRC), in nearby Corte Madera. She told him the cost would be $1,300, and Fischer had to write a protocol and consent form based on documents available at IRC's website (www.irb-irc.net). Heath admits the experience was "unusual," given that most of the investigators she works with have some history with study design and ethics. "This was starting from scratch."
Fischer spent two months putting together the application. His first draft was rejected - not unusual, says Heath. IRC questioned why he needed to use children, and asked him to come up with alternative subjects. Fischer made a stronger case for why testing children is important, and scaled back their involvement to take less blood and perform the phlebotomy in two stages if necessary. "For the kids we were only allowed to take 2 mls per kg of body weight," he says.
What resulted from the process was a somewhat unusual consent form that said the individuals' information wouldn't reach "healthcare providers, insurance companies, or other medical-care entities." The form also stipulated that the newspaper would publish the results, along with full names and photos. Getting consent wasn't an issue, given that Michelle is a researcher herself. On the IRB's recommendation, Fischer also made various experts, including a physician expert in toxicology, available to the family.
The package of stories came out in March 2005, and the project is still ongoing. Among the findings: Baby Rowan's mom, Michele Hammond, had 138 ppb of PBDEs in her blood. His dad, Jeremiah Holland, had a level of 102 ppb. His sister, who was 5-years old when she was tested, had 490 ppb. And Rowan, who was still breastfeeding at 20 months when he was tested, had 838 ppb. (Scientists start to see behavioral changes in lab rats at 300 ppb.) In March, the project won an award from the Association of Health Care Journalists.
Fischer says the experience working with an IRB was a good one, and recommends it to any reporter doing a similar project. "Greg Koski is right," he says. "If you're going to play like a scientific researcher, you need to follow the rules and the same standards."
Interested in reading more?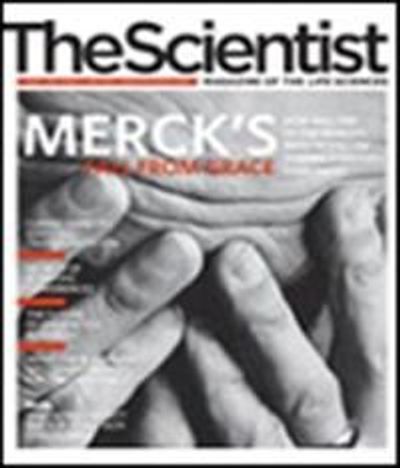 Become a Member of
Receive full access to digital editions of The Scientist, as well as TS Digest, feature stories, more than 35 years of archives, and much more!