In 1958, Jim Conrad, a Mennonite from Oregon, volunteered to eat the same solid foods every day for several weeks, then nothing but corn oil and skim milk for nine weeks, then a combination of coconut oil and skim milk for six weeks, and finally, fish oil and skim milk for two weeks - all in the name of biomedical science. It's the kind of experience that might turn people off of medicine. But in this case, it helped confirm Conrad's decision to become a physician.
Last Fall, at Conrad's invitation, 25 other Mennonites and Brethren sat around long tables in the medical boardroom of the National Institutes of Health's new Clinical Center in Bethesda, Md., for an unusual reunion: Like Conrad, they had...
Volunteers froze, starved, took untested drugs, and ate strange diets.
Conrad's special diet was part of an investigation of cholesterol's effect on the heart. Studies of lipid metabolism relied heavily on healthy volunteers and produced an important series of papers in which Donald Fredrickson, Robert Levy, and R.S. Lees first classified the lipoprotein families and types (N Engl J Med, 276:34-42, 1967). Fredrickson also used plasma from normal controls to characterize abnormal phenotypes such as Tangier disease (J Clin Invest, 60:242-52, 1977), abetalipoproteinemia (J Clin Invest, 45:531-41, 1966), and familial hyperlipoproteinemia (J Clin Invest, 51:1486-94, 1972). "In the sixties," says Robert Shamburek of the National Heart, Lung, and Blood Institute, "we didn't know good and bad cholesterol. We were just starting to look at these things."
Mental health and drug research conducted in the 1950s and 1960s also depended heavily on normal controls, says Allan Mirsky of the National Institute of Mental Health. He used a continuous performance test to measure concentration and the effects of meprobramate, phenobarbital, and d-amphetamine, and the antipsychotic drug chlorpromazine. In one study, control patients could still do challenging tasks while sleepless for three days but were much more vulnerable on simple, repetitive tasks. This insight was of great interest to the military (J Pharmacol Exp Ther, 127:46-50, 1959; J Nerv Ment Dis, 130:212-6, 1960). Carson Good, a normal control subject who became a social worker because of his NIH experience, took drugs similar to street drugs, and he credits his first-hand knowledge of the drugs' impact for helping him understand his clients.
Volunteers at the reunion said they received room, board, and a small stipend (from $7.50 a month in the early years to $20 and $30 toward 1970) as spending money. "We didn't do it for the money," says Conrad. "Most of us were either off the farm or out of school and we weren't used to having a lot of money anyway." Most of the volunteers say they came to NIH to serve God, humankind, and medicine, but also out of curiosity. Many of the volunteers came from small towns and rural areas, and serving as volunteers in Washington was an adventure, one that changed many of their lives substantially, and sometimes in unexpected ways.
After rooming together for one year, Joyce Bohn's roommate offered her an interest-free loan that helped her finish college. Judy and George Reimer met at NIH and married afterward, and so did Marilyn Verbeck, whose husband, Dave, has since died. "Coming from a totally rural area in Manitoba, Canada, it was such an eye opener for me to come to a metropolitan city like Washington and do all the things we did," says George Reimer.
Interested in reading more?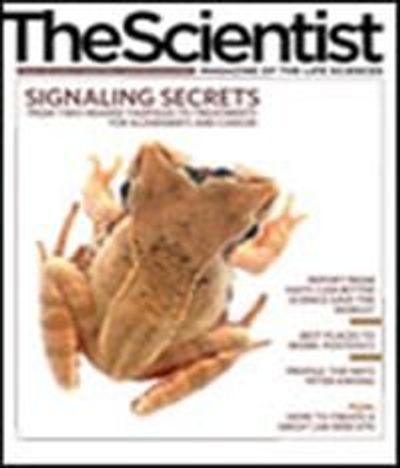 Become a Member of
Receive full access to digital editions of The Scientist, as well as TS Digest, feature stories, more than 35 years of archives, and much more!