Unlocking one of many nondescript doors in a long hallway at the Croatian Institute for Brain Research, neuroscientist Miloš Judaš switches on the lights and steps aside. "Here it is," he says. The cavernous room is filled with row after row of floor-to-ceiling shelves, nearly all of them crammed with glass jars or plastic buckets. Judaš points to one jar, where a black spot mars a bone-white brain not much larger than a plum. "Lesion," he says. "Typical in premature birth, but those babies tend to survive now."
The Zagreb Neuroembryological...
The origins of the CIBR coincided with the country's declaration of independence from the former Yugoslavia in 1991. War and economic troubles conspired to delay CIBR's opening for more than five years. In the interim, Judaš helped document and publish accounts of Serbian atrocities, including massacres of Croatian civilians.
Now CIBR's building houses the first modern laboratory built in Croatia after 1923. Affiliated with Zagreb University's medical school, the institute applies molecular, cellular, and clinical research to the study of neurologic, cognitive, and mental disorders. As do many other neuroscience institutes. CIBR routinely forms partnerships with colleagues across Europe, the United States, and Japan by offering them something they need: the brain collection.
Researchers have several other larger brain collections from which to choose. The Blackburn-Neumann Collection at the National Museum of Health and Medicine in Washington, for example, contains 15,000 specimens, but the most recent ones date back to 1982. The museum is still adding to its Yakolev-Haleem Collection, which contains computer image analysis of its 1,570 specimens.
Paško Rakić, chairperson of Yale University's neurobiology department and an émigré from the former Yugoslavia, says he often calls CIBR when his lab needs human material or data. US collections mostly employed what are now outmoded histology methods and are not being replenished with new specimens, whereas CIBR's is constantly accepting new donations, says Rakić. Other brain banks "are mostly dead."
Interested in reading more?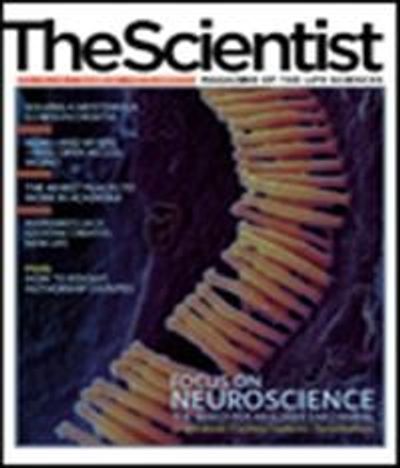 Become a Member of
Receive full access to digital editions of The Scientist, as well as TS Digest, feature stories, more than 35 years of archives, and much more!