Unlike its genomic, proteomic, and transcriptomic predecessors, a comprehensive glycome project (see "Sugars get an 'ome of their own," 18[15]:45–7, Aug. 2, 2004) may have to include telescopes and spacesuits. Last month, astronomers announced that they've detected sugar molecules in the coldest gas and dust clouds of the central Milky Way. The intensity of the signal was surprisingly strong, hinting that these clouds, the birthplace of stars and planets, may also be churning out the building blocks of Earth's life.
Previous searches have turned up biological molecules, including amino acids, in interstellar space and in meteorites that have crashed into Earth. But until recently, there was no evidence for the extraterrestrial existence of the molecules that form part of our plasma membranes and string together our bases. "I think sugars were a missing link, literally and figuratively," says Richard Cummings, director of the Oklahoma Center for Medical Glycobiology.
That changed...
Interested in reading more?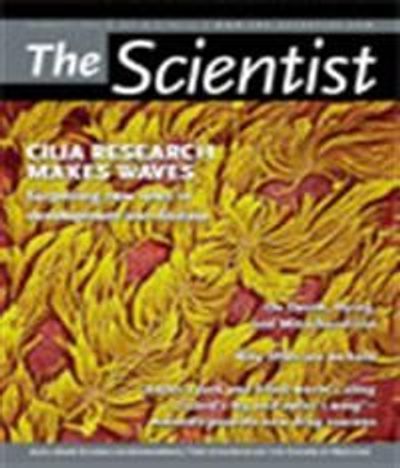 Become a Member of
Receive full access to digital editions of The Scientist, as well as TS Digest, feature stories, more than 35 years of archives, and much more!