On a March afternoon, there are so many pandas in the ?kindergarten pen? at Wolong Nature Reserve in China?s Sichuan Province, it?s hard to keep track of their antics. One is attempting a handstand while three others are playing king of the hill. These carefree cubs ? a record 19 from Wolong?s 2006 breeding season ? are part of the dramatic comeback for a symbol of conservation: the giant panda.
The toddlers may one day follow Xiangxiang, the first captive panda released into the wild in April 2006, as part of the campaign to prop up the wild population, estimated at 1,600 in 2001. China?s central government has increased the number of reserves from 13 a decade ago to 59 this year, with two to three coming online every year, says Wolong director, Hemin Zhang. The reserves cover 50% of the panda?s habitat...
Almost two-thirds of captive panda births each year happen at Wolong, thanks to the reserve?s obsession with perfecting artificial insemination over the last 15 years and discovering in 2000 how to keep twins alive by removing one of them from the mother. But Zhi Lu, Conservation International?s China director, doesn?t share their joy. ?They seriously need to ask themselves why they need 300 pandas, because maintaining a captive population is not cheap,? she says.
The reintroduction campaign took a serious hit this past December when a rival male badly injured Xiangxiang. Because of his mild manners from a captive upbringing, he has been having a difficult time fitting in with the wild crowd. And earlier this year, rangers lost track of him when his GPS battery died. Rangers were dispatched last month in a renewed search. ?If Xiangxiang dies or not, we will continue this kind of work,? says Zhang. He expects more to be released in five years, although no plans have been made for reintroductions in the next two.
Some, however, question the need for a reintroduction component as part of captive breeding. ?Why add another flower to the garden?? asks Lu. ?There?s a reasonable population size already in the wild.?
The size of that population, it turns out, is a bit controversial. ?The trend is that the pandas are coming back,? says Fuwen Wei, the principal investigator behind a population study that claimed the population might be double the estimate of 1998?s Third National Survey. Using DNA fingerprints collected from fresh feces, Wei was able to identify 66 individuals in a key reserve. The Third National Survey found just 27 in 1998.
That survey, however, sampled feces during a brief two-week window, comparing the lengths of chewed bamboo in the feces to distinguish between individuals, while Wei?s study sampled feces over a period of two years. ?It?s like comparing how many people live in your house versus how many can fit in it,? says Dave Garshelis, International Union for the Conservation of Nature and Natural Resources? (IUCN?s) bear specialist. ?Frankly, their estimate seems preposterous.? He says the genetic method tends to make up individuals out of thin air, but the bite-size method may mistake two neighboring individuals as one, so the correct figure must lie somewhere in between.
If Wei?s study is correct, pandas would be off the IUCN?s Red List of endangered species. Gershelis says he chose to keep the panda listed as endangered this year, the first update in more than a decade, as a precaution. ?What?s really happening on the ground is the population is doing very well ... but to drop it off the list would make some think it?s out of the woods,? he says.
?I think panda conservation is a success story, but that doesn?t mean they are forever safe,? says Lu.
Interested in reading more?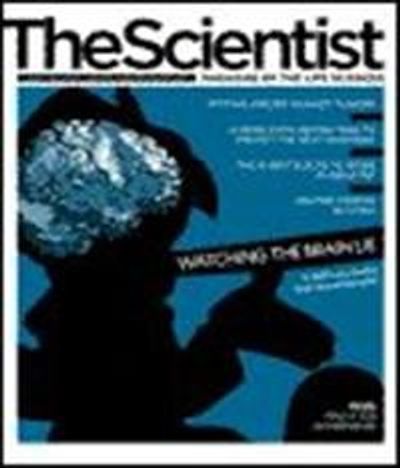 Become a Member of
Receive full access to digital editions of The Scientist, as well as TS Digest, feature stories, more than 35 years of archives, and much more!