MOOOOVE OVER TRADITIONAL BREEDING: Genetic profiling is changing the complexion of cattle breeding.HOLSTEIN ASSOCIATION USA
A few days before the annual World Dairy Expo, bovine competitors start arriving so they can acclimate to the Wisconsin autumn after traveling, in some cases, thousands of miles. The Expo is the premier beauty pageant for the barnyard set, attracting tens of thousands of participants and spectators from around the world to ogle the cream of the crop. The animals undergo elaborate primping (blow-outs, pedicures, glitter dustings, etc.) prior to parading before the judges. Last year, the International Red & White Show at the Expo, a best-in-show competition for fawn-colored Holsteins, hosted an exquisite set of specimens. About a dozen cows, their giant udders swollen from not having been milked for half a day, posed in front of a roaring crowd of thousands, recalls Murray Hunt, who wrote about the Expo for his...
But some of that day's contestants had a decided advantage. Hunt clearly remembers the judge calling out the champions with three words: "Bing, bang, boom!" Into the winners' circle walked a history-making trio: KHW Regiment Apple-Red-ET earned the reserve championship (second place), while her clone took home the grand championship, and her daughter earned honorable mention. Never before had all three winners hailed from the same cow. "It was kind of a sight to behold because there were three deep-red, beautiful animals all looking so much the same," Hunt says.
That the grand champion was a clone seemed to make less of a splash than the achievements of the original Apple-Red in producing such a decorated legacy. "What was historic about it was that it was all within one family," says Lindsey Worden, the executive director of Holstein genetic services at Holstein Association USA. "Cloning seemed like it was more popular 5–10 years ago when it was first emerging," she adds. In 2010, for instance, a cloned steer won the grand championship at the Iowa State Fair 4-H competition and also became the subject of an editorial in The New York Times. But since then, cloning has been relegated to the corners of boutique animal breeding, as cheaper methods of selecting favorable genetic profiles have burst onto the scene.
In particular, genomic testing has become wildly popular in the cattle-breeding world. Worden says that each month in the U.S., breeders genotype 20,000 cows. A handful of years ago, nobody was doing it. The most popular test, costing roughly $45, analyzes 13,000 single nucleotide polymorphisms (SNPs) in a calf. Based on the patterns of SNPs, the test will predict the quality of the adult animal.
Dairy breeders select for traits such as milk production, milkfat content, pregnancy success, and body size. "When we knew the parents of a heifer calf, we were 35 percent accurate in knowing the merit of that heifer," says Hunt. "When genomics first came along we moved from 35 to 60–65 percent accurate. It's a humongous leap."
Genetic testing has also shortened the time it takes to gauge the quality of an animal. In the past, it took breeders four or five years to determine how well a stud's daughters would produce and, therefore, whether that stud was a dud. "Now you get a prediction of the genetic merit on an animal as soon as it's born, and you can begin making matings of that animal much earlier," says Jonathan Lightner, the chief scientific officer of the bovine genetics company Genus, which sells frozen bull semen internationally.
In vitro fertilization (IVF), though not a new technology by any means, has also caught on in the cattle-breeding industry recently. Lightner says IVF has opened up opportunities for selecting females' genes; historically, genetic improvement in cattle was driven by the males' genetics because a male can produce thousands of offspring, while a female will have only a handful of calves in her lifetime. "With in vitro fertilization she can have 100 or 200 calves," nearly always through surrogates, says Lightner. Even though IVF may cost upwards of $10,000 a pop, if a breeder can produce an extremely elite cow that sells for $100,000 or more, it's a worthwhile investment and one that Hunt and Worden agree is growing in popularity.
For the most part, the commercial cattle industry appears to have welcomed genomics and reproductive technologies with open arms. That's nothing new. Artificial insemination has been around for decades and is a standard in the industry. Some would like to push genetics technology even further to produce genetically engineered beef cattle. (See "Designer Livestock," The Scientist, June 2014.)
Some critics have voiced their concerns that high-tech breeding obviates the need to develop the skills and intuition that go into traditional breeding competitions. David Hillis, a professor at the University of Texas at Austin and a Texas longhorn breeder, says he is not opposed to cloning, but points out that cloned animals don't belong in breeding competitions because there's no breeding involved. "Breeding is largely about selecting new genetic combinations, based on the breeder's knowledge of the parents and their genetic background, and [his or her] careful selection of offspring that best exemplify the traits under selection. None of that applies with cloned animals, of course," he wrote in an e-mail to The Scientist.
Lightner counters that even as cattle breeding incorporates more and more genomic information, the practice is still not pure algorithm. "There's a fair amount of judgment and strategy," he says. "There's still art there."
Interested in reading more?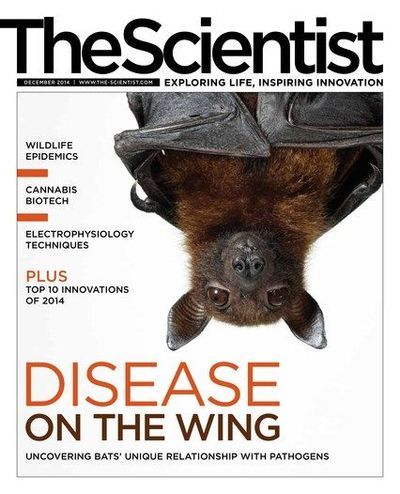 Become a Member of
Receive full access to digital editions of The Scientist, as well as TS Digest, feature stories, more than 35 years of archives, and much more!