MASS GRAVE: Dead oxen thought to have died from rinderpest, circa 1900© REINHOLD THIELE/THIELE/GETTY IMAGES
In 2011, the World Organization for Animal Health (OIE) announced something that had been declared but once before: all trace of a particular virus had been completely wiped off the face of the earth, thanks to human intervention. For more than a century, rinderpest, a morbillivirus related to measles and canine distemper capable of killing an adult bull in days, had plagued livestock owners in Africa. Thanks to widespread vaccination and surveillance efforts, the virus claimed its last victim in 2001. Until then, only smallpox carried the distinction of having been eradicated. Researchers now are looking to the success of the rinderpest campaign as a model for battling other viruses that kill domesticated animals and decimate the livelihoods of the people who depend on them.
An effective vaccine against rinderpest had been available...
Stopping short of totally eradicating the virus would not do. In the 1960s and '70s, rinderpest was nearly wiped out, with just two small pockets remaining, in Mali and eastern Africa. The campaign eased back, and from these regions rinderpest exploded into sub-Saharan Africa in 1980. "Livestock owners who were wealthy men, a week later were poor and committed suicide," says Jeffrey Mariner, a researcher at the International Livestock Research Institute in Nairobi. "That was a big lesson." What the effort needed was a thermostable vaccine that could reach these rural strongholds.
Mariner was a veterinary student at Boston's Tufts University in the late 1980s when he went to the US Department of Agriculture's Plum Island lab in Long Island Sound to develop a rinderpest vaccine suitable for distribution in rural Africa. "The approach we took was very straightforward," he says. Mariner focused on the basics of vaccine production—the chemical stabilizers used and the process needed to freeze-dry the vaccine. By swapping out the stabilizers, a protein and a sugar, for two that were thermostable and by optimizing the drying technique so that all moisture was removed, Mariner produced a vaccine that could remain viable at 37 °C for 8 months. "We were applying old technologies, and the research was solution-oriented," he says. "We weren't looking to be novel or to get published in Science, but to solve people's problems."
Livestock owners who were wealthy men, a week later were poor and committed suicide.
—­Jeffrey Mariner,
International Livestock Research Institute
Solving the technological problem was one thing, but distribution barriers still existed. Mariner and others learned that livestock owners needed to be partners in the effort. Pastoralists had firsthand knowledge of where rinderpest was hiding out—information disregarded by veterinarians in the past. "You need a systematic approach, internationally coordinated, and a good understanding of the epidemiology of the disease," says Peter Roeder, the former secretary of the Global Rinderpest Eradication Programme at the United Nations Food and Agriculture Organization (FAO). Officials in the eradication effort enrolled local veterinarians and tribal livestock owners in remote areas to cooperate in surveillance and immunization, enabling organizers to nail down the final reservoirs of disease and target them with vaccine. "In 1999 we launched the global rinderpest eradication, which focused on these last foci. By 2001, the disease was eradicated from the world," Roeder says (Science, 337:1309-12, 2012).
Since then, Mariner and others have turned their attention to other livestock diseases, including peste des petits ruminants (PPR), another morbillivirus that infects goats and sheep. "It's been in epidemic proportions in Ethiopia, Kenya, Uganda, and Tanzania, and it's now wreaking havoc in the south of Sudan—all areas where there are very many poor people dependent on small ruminants," says Roeder. Mariner has successfully developed a thermostable PPR vaccine in the lab, and he's planning to start pilot programs on animals in Uganda and Sudan beginning next year.
The generation of a thermostable vaccine is very much needed, says Ashley Banyard, a senior research scientist at the Animal Health and Veterinary Laboratories Agency in the U.K. But one thing the thermostable vaccine can't yet do is enable differentiation between naturally immunized animals who have survived infection and those who have been given vaccine. "It would have made [eradication] a lot quicker and saved a lot of costs" if scientists could have distinguished between the two, Banyard says. He and his colleagues are developing a vaccine that would result in the development of antibodies slightly different than those produced by natural infection, giving vaccinated animals an immunological signature. Mariner says that, just as with rinderpest, it will be important to make "sure we're targeting the right populations."
Interested in reading more?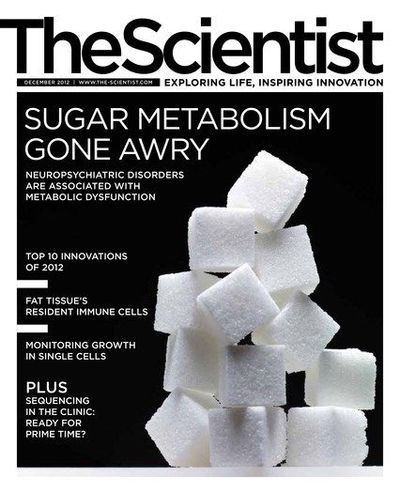 Become a Member of
Receive full access to digital editions of The Scientist, as well as TS Digest, feature stories, more than 35 years of archives, and much more!