Hallowed Landfill
On the tenth anniversary of the World Trade Center attacks, wildlife biologists reminisce about the role they played in the recovery of human remains.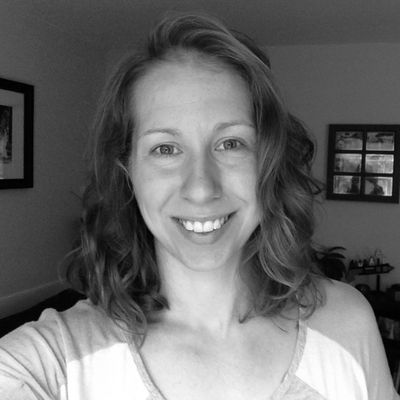 Scavenging birds remain a problem at many landfills around the world, but their foraging became a grave concern at Fresh Kills in the months following 9/11. PETERNUNES PHOTOGRAPHY/ISTOCKPHOTO.COM
In the days after September 11, 2001, workers continuously shuttled between Manhattan and Staten Island, eventually delivering more than 1.8 million tons of debris from Ground Zero by barge and truck to the Fresh Kills Landfill. Once the largest landfill in the world, Fresh Kills had been closed for good just six months earlier, after more than 50 years of accepting New York City's garbage. When wildlife biologist Richard Chipman arrived at the site on September 18, he says there was only one word to describe the scene: chaos.
"There was a lot of activity—a lot of people in close proximity to the debris and in close proximity to lots of vehicles moving up and down the hills, lots of dust...
Chipman, then the New York State director for US Department of Agriculture Wildlife Services, and his colleagues were called into action by the New York City Police Department and the FBI, who had been battling birds picking through the newly delivered rubble. There was "concern that gulls and crows and maybe vultures were scavenging human remains," Chipman says.
The first order of business was simply to survey the birds. Upon the advice of the NYPD, the researchers donned respirators, gloves, yellow boots, and white Tyvek suits, not unlike something you might see in a movie about an outbreak of a lethal disease. That day, they counted some 2,600 gulls—herring, ring-billed, and great black-backed—a bit higher than Chipman expected given that the landfill had been closed until just a few days earlier, but definitely manageable, he says.
Chipman's team called in some falconers in the first couple of days to see if trained falcons could scare the gulls away—a commonly used tactic at JFK airport—but "it added a level of complexity we didn't need," Chipman says. After considering other options, they settled on pistol-launched pyrotechnics—"bangers" and "screamers" that make loud noises and flashes—as their main deterrent method. To keep the birds from becoming accustomed to their efforts, the wildlife biologists also threw in Mylar flags, lasers, human and bird effigies, and even paintball guns.
These are all typical techniques that might be used in more traditional situations to "trigger fright response," says research wildlife biologist Brian Washburn of Wildlife Services, who studies ways to keep birds from colliding with airplanes. "In the case of Mylar flags, it's visual; in the case of the pyrotechnics, it's auditory."
By all accounts, the team's efforts were successful. Chipman recalls the NYPD chief of detectives on site telling a C-SPAN correspondent, "We were the only landfill in the world without seagulls." The combined efforts of workers at Fresh Kills and Ground Zero recovered more than 80,000 personal effects and nearly 22,000 human remains, which made it possible to identify 59 percent of the victims reported missing—a total of more than 1,600 individuals. And over the course of the 10-month project, only 23 gulls were killed.
"It's a staggering example of how everybody came together and dealt with the issue rationally," says Andy Baxter, a researcher at the Bird Management Unit at the United Kingdom's Food and Environment Research Agency who studies bird nuisances at landfills. "Obviously the circumstances are somewhat different to anything else," he says, but the approach is pretty much the same—"find out which birds are loafing, [and] try different techniques."
Now, there are plans to turn the landfill into a 2,200-acre park and 9/11 memorial. "It's going to be bigger, when it's all said and done, than Central Park," says Chipman, who thinks it's the perfect plan for such a historic site. "Any time you can create wildlife habitat in an urban environment that has some 14 million people, I think that's a great thing."