© ROZ CHAST/THE NEW YORKER COLLECTION/WWW.CARTOONBANK.COMWhen Weill Cornell Medical College genomicist Chris Mason would drop his 6-month-old daughter off at day care in 2011, he'd encounter more than a room filled with active toddlers. He'd step into a microbial nightmare. "Seeing how they all shared toys and put them in their mouths, I wanted to swab everything before and after," he recalls.
Mason learned that there was an ongoing day-care microbiome project, led by researchers at Drexel University and Brooklyn College. But he didn't necessarily want to study just the day care's microbiome. Rather, the experience sparked a bigger idea: Mason wondered if he could explore the bacterial microbiome of New York City.
Last summer, Mason led a team of five NYC undergraduate students in the collection of more than 1,400 samples: three from each of the city's 468 subway stations. "We did swabs of the kiosks, the...
Then, using sequencing reagents donated by Illumina, Mason and his colleagues analyzed what they'd collected. Not surprisingly, they found evidence of diverse microbial life in each of New York's subway stations, and most stations had a unique profile. The composition of bacterial communities also differed depending on where the swab was taken within each station. "Even with this relatively modest coverage, we've already detected over several hundred different strains," Mason says. "And they include a lot of things that you would for sure not want to be on the kiosk," including strains of infectious bacteria such as Pseudomonas and Staphylococcus.
Mason plans to continue the so-called PathoMap project, extending his swabbing radius outward from the subway system to parks, taxis, airports, airplanes, and beyond. The project is still developing, but Mason envisions microbial sequencing as a regular part of municipal surveillance, possibly through a completely automated system. Of course, he notes, just because they identified certain bacterial species in the subways, "that doesn't mean they're pathogenic," and a big concern is igniting fear in the public. At this point, it's unclear how predictive the microbial data will be, and "you don't want to have a panic attack," he says. The first step, he adds, is simply to establish a baseline.
Other researchers share his vision of characterizing and monitoring the microbiomes of entire cities. In 2011, Mt. Sinai School of Medicine's Eric Schadt, formerly based in San Francisco, conducted a small pilot project investigating the viruses in sewage substations of the Bay Area. He and his collaborators also swabbed various surfaces at their workplace, Pacific Biosciences, then sequenced the viruses they found. His goal was the same as Mason's: get a sense of what's there on a regular basis. "Could we establish a baseline for those different viruses being detected in the environment, and could we then detect fluctuations from those baselines that could indicate an emerging outbreak?"
Six weeks was simply not long enough to scale the project up to a meaningful size, but it "sort of demonstrated that this was a viable thing to be doing now that the technology could give rapid enough turnaround for this stuff to be actionable," says Schadt. Plummeting sequencing costs didn't hurt either. In collaboration with Mason, Schadt is now exploring the microbiome of New York City's Mt. Sinai Hospital.
Also in NYC, Jane Carlton of New York University and her collaborators recently received a Grand Challenge award from the university for $250,000 to sample both the city's sewer system and cash circulating in Manhattan. "The idea is [that] traces of DNA which are left on the money can tell us about the state of health of New Yorkers."
These projects will be a tremendous amount of work, notes Nadereh Jafari, director of the Genomics Core Facility at Northwestern University. For example, the researchers are likely to uncover so much variation in the microbial makeup of the environments they are sampling that "defining 'normal' and 'abnormal' is going to be very difficult," she says. "The power with just a few hundred samples, I don't think that's going to do it." Although the price of sequencing has dropped significantly over the last 10 years, Jafari adds, the cost of processing and analyzing a sufficient number of samples will start to add up.
And even if a baseline can be established, it has yet to be demonstrated that deviations from this norm are predictive in any way. "I think [these projects] might be effective and cost-efficient, but I think the unanswered question is whether the data are useful to epidemiology and disease outbreak tracking/treatment," says Elaine Mardis of The Genome Institute at Washington University in St. Louis, in an e-mail to The Scientist. "That part remains to be seen."
Interested in reading more?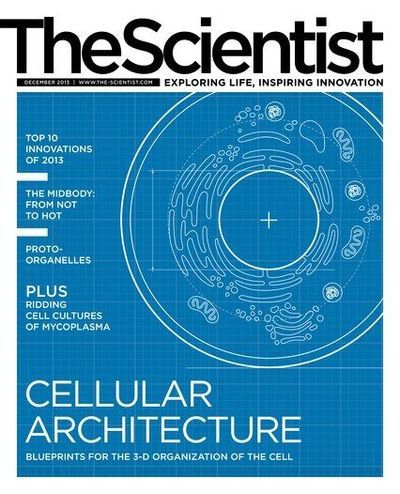 Become a Member of
Receive full access to digital editions of The Scientist, as well as TS Digest, feature stories, more than 35 years of archives, and much more!