PRETTY BIRDIE: The Puerto Rican parrot (Amazona vittata), also known as the Puerto Rican Amazon or Iguaca© MATTHEW LANDERS
The stage was set for Puerto Rico's first-ever fashion show for science. The lights went down and the models stepped onto the runway through an arched replica of a termite nest, strutting in their high-fashion gowns before a crowd of designers, artists, faculty, students, and even some foreign dignitaries. Gazing from the perimeter were the stern countenances of bison, water buffalo, zebra, gazelles, and other denizens of the world's varied biomes, taxidermied witnesses to the bustling activity on stage.
The fashion show was held in the Museo de Vida Silvestre (Wildlife Museum) in San Juan. The models' time and their garments, like the venue, were donated. All the money earned that night went to Taras Oleksyk, a young researcher at the University of Puerto Rico Mayagüez (UPRM),...
Oleksyk had left his position at the National Institutes of Health (NIH) in Frederick, Maryland, 3 years earlier, starting up his own lab at UPRM. Then it became a question of just what to study. "Projects are all around you here in the Caribbean," he says. But the Puerto Rican parrot was an "obvious" choice, and he was surprised to learn that no one was working on it.
The bird—the only parrot species native to the island—had once flirted with extinction, and was still critically endangered. By the early 1970s, the population had dwindled to just 16 individuals. In 2011, an estimated 100 parrots were born in the wild or released from Puerto Rico's captive-breeding program. While the success of the reintroduction program was certainly cause for rejoicing, the fact that the population bottomed out so dramatically just 40 years ago means that today's birds are likely quite inbred.
Sequencing the parrot's genome could not only serve as a tool for studying the current genetic variation of the Puerto Rican parrot, but could also help identify genetic changes that accompanied the diversification of ancestral parrot species.
"With that small size you will get inbreeding depression problems," says evolutionary biologist Hans Ellegren of Uppsala University in Sweden. "You will lose genetic variation, and the likelihood of mating with a relative will increase."
The Puerto Rican parrot, along with its 30 relatives in the Caribbean and Amazon, is also "a brilliant example of what's called island biogeography," says Stephen O'Brien, chief scientific officer of the Theodosius Dobzhansky Center for Genome Bioinformatics at St. Petersburg State University in Russia and Oleksyk's former postdoc advisor at NIH. "It's kind of the reason why Charles Darwin was able to come up with his theory [of natural selection]—based upon Darwin's finches in the Galapagos," he adds.
Thus, sequencing the parrot's genome could not only serve as a tool for studying the current genetic variation of the Puerto Rican parrot, but could also help identify genetic changes that accompanied the diversification of ancestral parrot species. Oleksyk reached out to Genome 10K, a project aimed at sequencing the genomes of 10,000 vertebrate species to improve conservation efforts worldwide. The request got passed along to Duke University neurobiologist Erich Jarvis, who headed up the avian arm of the consortium, but the group had already chosen 17 bird species to sequence that year, and wouldn't be able to take on the Puerto Rican parrot until 2013 at the earliest, Jarvis says.
That time line did not sit well with Oleksyk. "I said, 'I would like to do it now,'" he recalls. But for a new professor just starting his lab during a faltering economy, money was an issue. When he saw some paintings of the parrot done by his graduate student's sister to help raise awareness about the project, he got an idea: "We could probably sell these and raise money for a sequencing project."
Oleksyk and his collaborators wouldn't need all that much funding, he reasoned, given that the price of sequencing had fallen dramatically over the past couple of decades. Sure enough, Axeq, a worldwide sequencing company, offered to do the initial sequencing run for $2,000. The team's first art show fund-raiser, where they sold the artist's parrot paintings as well as posters they had printed, raised just enough (GigaScience, 1:14, doi:10.1186/2047-217X-1-14, 2012).
"To their credit, they went out and found some funds to do it, since we couldn't support it," Jarvis says. "That's a good thing about scientists. We go out and charge full speed ahead, and that's what they did."
And they didn't stop with the bare-bones sequence. With another $2,000 from a second art show and an additional $2,000 from the fashion show, as well as contributed cash and donated products from local businesses and individuals, the team has raised a total of about $8,000, which funded additional sequencing runs that increased the coverage and improved the assembly of the DNA fragments.
In addition to inspiring the community, the project has also motivated the university. In October, UPRM launched a genome center, which proudly bears the parrot in its logo, and it now offers a parrot annotation class, organized by Oleksyk's UPRM collaborator Juan Carlos Martínez-Cruzado, in which students are given a portion of chromosome to search for genes and regulatory elements.
And the project is by no means over, Oleksyk says. With two recent $20,000 contributions from The Toyota Foundation and the Fish and Wildlife office in Puerto Rico, which oversees the captive parrot–breeding program, the group now has enough money to look at a greater number of samples to begin assessing individual genetic variation. "The problem with that population is it's extremely inbred," says Oleksyk, but "there might be still parts of the genome that harbor that diversity you might want to preserve."
Interested in reading more?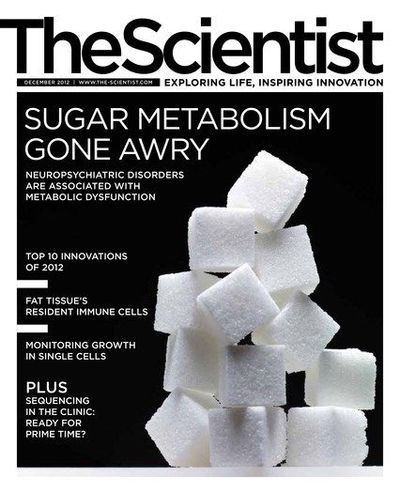 Become a Member of
Receive full access to digital editions of The Scientist, as well as TS Digest, feature stories, more than 35 years of archives, and much more!