Michael Edidin, in his Johns Hopkins office, surrounded by just a few of the many antique timepieces he owns.WILL KIRK / HOMEWOODPHOTO.JHU.EDU
"This is my trophy," says biologist Michael Edidin, walking across his office at Johns Hopkins University to pick up two oversized clock hands, once part of the stately clock tower that still stands on the Baltimore campus. In his right-hand pocket is a faded silver pocket watch, dating from the 1920s. To the right of his computer is an eight-inch-wide clock, which he speculates was used in the boiler room of a ship that sailed in the late nineteenth century. On the wall above is a poster of some of the most prized antique timepieces in the world, from the collection of the Museum for Islamic Art in Israel, which Edidin has visited—twice.
Most biologists know of Edidin as a father of one of the central...
But to aficionados of historic clocks and watches, Edidin is a well-known expert of a different sort. Perhaps once a month he receives an e-mail from someone curious about eighteenth- and nineteenth-century watches—a subject on which he lectures and writes scholarly articles. Many watch lovers may not even realize that "Mr." Edidin (as watch websites sometimes call him) is a scientist at all, much less one who's racked up more than 8,000 citations of 200-plus scientific publications, including a 2003 paper on lipid rafts that has been cited about 900 times (Annu Rev Biophys Biomol Struct,32: 257-83, 2003). After years of studying major histocompatibility complex molecules, Edidin is now concentrating his research on the T-cell receptors that recognize them.
I used to fall asleep thinking about the parts of a watch. It's relaxation.
With each of his watches, Edidin can pop open the backing as easily and unconsciously as if he was opening a bag of pretzels, pointing out the various wheels and levers that make them tick. At any given moment, he will lean back in his chair, aim his unfocused brown eyes out the window, and rattle off details about the history behind various parts, innovations, and engravings.
Edidin's passion for antique timepieces began one day in Columbus, Ohio, in the 1970s, when he had time to kill after a biophysics meeting. He wandered over to a nearby antiques show, and fell in love. "There was this one watch, and it was just gorgeous. It blew me away." He bought it, and began spending his nights and weekends reading about the history and mechanics of others like it.
In the 1980s, Edidin began collecting watches crafted by the Tobias family, English watchmakers most active in the nineteenth century. Owning more than 100 of their pieces, and studying original letters by and about the family, he absorbed their style and history. Watches are always more than just objects, Edidin says—the history of who bought and sold them reveals rich details about the commerce and life of the time. He spent approximately six years—when not studying the organization and dynamics of membranes—writing a history of the Tobias family for the bulletin of the National Association of Watch and Clock Collectors.
Learning about watches became a relaxing break from the busy career of a young scientist suddenly made famous by one experiment. "I used to fall asleep thinking about the parts of a watch," he says. "It's relaxation."
But Edidin's focus on watches is no mere side project—in some ways, it's helped his research, he says. He does a lot of microscopy, and after years staring at the intricate parts of cells and watches, he's become expert in instantly seeing both the big picture and the little details that make it up. "You develop an eye for the image," Edidin says.
John Wilson, who repairs antique watches near Philadelphia, says Edidin, whom he's known for many years, is still one of the first people he consults when he has questions about Tobias watches. "I can give him a serial number of a Tobias watch, and he can tell me within a year or two of when it was made," Wilson says.
Wilson has gradually pieced together that Edidin is not just an expert in watches. "Over the years, he occasionally mentions, 'Well, I have to go to Hungary to get my honorary doctorate.'"
Interested in reading more?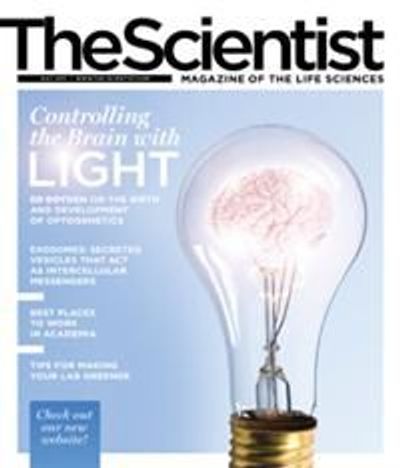 Become a Member of
Receive full access to digital editions of The Scientist, as well as TS Digest, feature stories, more than 35 years of archives, and much more!