Searching for Snails
A graduate student rediscovers a snail species officially declared extinct in 2000.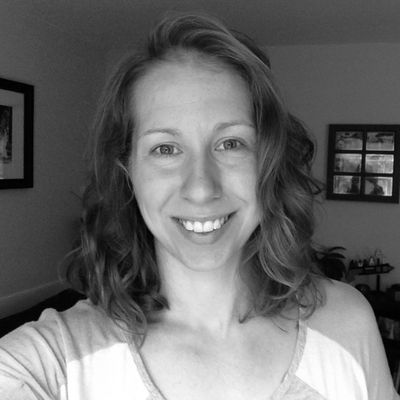 WHO'S EXTINCT? An oblong rocksnail (Leptoxis compacta), the species that Whelan found alive and well in the Mobile River BasinCOURTESY OF THOMAS TARPLEY, ALABAMA AQUATIC BIODIVERSITY CENTER
Early one Sunday morning in May 2011, University of Alabama graduate student Nathan Whelan roused three friends, and the group drove down to Marvel, Alabama, where they plopped onto the Cahaba River in a couple of kayaks and a canoe. Whelan, who was studying the phylogenetic organization of the Leptoxis genus of freshwater snails for his PhD dissertation, was on a mission—to see if the oblong rocksnail (Leptoxis compacta), officially declared extinct a decade earlier, still inhabited the Mobile River Basin.
"I had a very good idea in my mind what the shell looked like, based on museum records and the original holotype from which the species was described," Whelan says. "I kayaked up to this shoal...
He collected about 30 of the snails, housing them temporarily in the cooler the group had stowed in the canoe, transferring them that night to an empty tank back at the Alabama Aquatic Biodiversity Center (AABC). Early the next morning, he returned to check on the snails and discuss his collections with AABC program supervisor Paul Johnson, a member of  Whelan's graduate committee. "I also don't think he was immediately convinced," Whelan says, but after further study, including careful examination of the organisms' rasping tongues—or radulae—the duo confirmed that the snails were indeed oblong rocksnails (PLOS ONE, 7: e42499, 2012).
"In terms of importance, it's huge," says Russell Minton, an evolutionary biologist at the University of Louisiana at Monroe, who studies freshwater mollusks. The Mobile Basin is "the hotspot for freshwater mollusks in North America," he notes. The area "is surveyed regularly by good scientists looking specifically for stuff like this, [and] by all measures [the species] was extinct. And then suddenly—Huzzah! Here it is," adds Minton, who earned his PhD from the University of Alabama and found out about the new discovery before it was published.
We really focus on mollusks because we believe, and the science seems to indicate, you really get the most bang for your buck conserving mollusks. —­Nathan Whelan, University of Alabama
And the oblong rocksnail isn't the first "extinct" Mobile Basin species to turn up again. "Over the past 15 years or so, we've found at least a dozen to fifteen things we thought were gone," Johnson says. Of course, it may just be that the odds are in their favor: "This basin is the site of the largest extinction event in US history," he says.
The high rate of species loss during the 20th century in the Mobile Basin has been blamed on channel dredging, damming for hydroelectric power, and poor water quality. The Cahaba River is fed by wastewater from Birmingham, and for many years, "the city discharges were in violation of the Clean Water Act," Johnson explains. Then, 20 years ago, a large-scale wastewater-treatment upgrade was initiated throughout the entire basin. "What we have seen through the monitoring efforts since that time is an expansion of every single listed species [but one] in the basin"—invertebrates and vertebrates alike, says Johnson.
Johnson says he's hopeful, but skeptical, that more species thought to be lost from the Mobile Basin will be rediscovered. "We hope there are a few remaining, but we're probably getting close to the end."
Furthermore, the species that have been rediscovered aren't out of hot water yet. For example, the oblong rocksnail's range appears to be limited to a couple hundred meters of the Cahaba River, making it easy for a single perturbation to wipe it out. To try to preserve the species, Whelan and Johnson are planning to culture the snails and reintroduce them to other parts of their much larger historic range. The plan is to collect about 100 animals this fall, breed them in captivity over the winter, then release the juveniles—hopefully as many as a few thousand—next September. Of course, that timeline may be wishful thinking. "We've never cultured this animal before," Johnson admits, "so there's always a surprise or two."
If Whelan and Johnson are successful, restoring the oblong rocksnail could benefit the whole ecosystem. "We really focus on mollusks because we believe, and the science seems to indicate, you really get the most bang for your buck conserving mollusks," Whelan says. "There's a common saying that healthy mollusks equal healthy streams. If we have healthy snails in the rivers, then everything else is going to come as a secondary by-product."
Interested in reading more?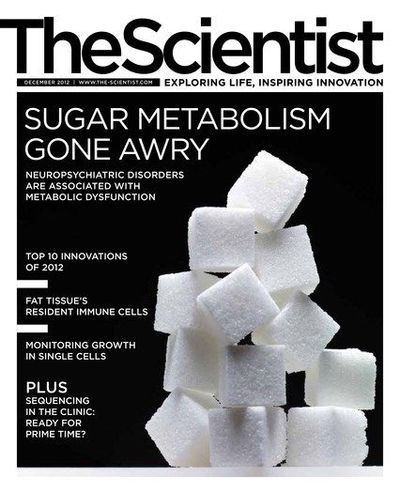 Become a Member of
Receive full access to digital editions of The Scientist, as well as TS Digest, feature stories, more than 35 years of archives, and much more!