GAME FARM: Shangzheng Wei farms wild animals in Guangxi, China, where he houses nutria in outdoor enclosures.ALEKSEI CHMURA
Amid the bustle of a traditional produce market in southern China's Guangxi province, a small menagerie surrounded New York-based disease ecologist Peter Daszak: sacks of toads, piles of salamanders, snakes, alligators, nocturnal mammals called civets, herons, and more. "There were hundreds of different species," he recalls. "The diversity was incredible."
Used in traditional cuisine and for medicine, the array of meats is in constant demand, and is frequently procured by trapping these animals in the wild. Earlier this year, Daszak and colleagues of his from EcoHealth Alliance were in the region hunting cryptic diversity: pathogens in these animals that are primed to enter human populations when the meat is handled or consumed.
In late 2002, a mysterious virus—the cause of an atypical pneumonia that would later be named severe acute...
To better understand the disease risk posed by eating or handling wild-caught animals, Daszak and other EcoHealth Alliance researchers have recently embarked on a project in Guangxi, Guangdong, and several other provinces in China. The group aims to identify pathogens in blood, fecal, and other samples from wild animals in the region and estimate the risks they pose to human health. In the process, they are also working with farmers who have begun to captive-breed wildlife.
Observing the constant demand for wild species—and the potential profits to be had—several small farms in the region have begun rearing animals that were traditionally wild-caught. The efforts are profitable, according to Shangzheng Wei, a farmer in Guangxi who rears bamboo rats, porcupines, civets, and nutria. "I started because I felt it a good opportunity to make money," Wei told The Scientist in a translated e-mail. "I saw there was a local demand, but little supply [from the wild]."
Dwindling wild populations—largely a result of overhunting by people—may recover if farming efforts increase, Daszak suggests. The pangolin, a scaly mammal prized as meat and medicine, is now listed as critically endangered by the International Union for Conservation of Nature. "They used to be quite common [in this region] but are rare now," says Daszak. "They've basically been eaten almost to extinction."
Breeding traditionally wild-caught species offers potential human health benefits as well; preliminary results from Daszak's team indicate that farm-bred animals carry fewer viruses than the same species caught in the wild.
But whether farming such animals decreases threats to wild populations is unclear. A 2010 study conducted in Vietnam found that commercial porcupine farming did wild populations more harm than good, as restaurants continued to buy lower-priced wild meat, and many farmers sought their breeding stocks from the wild, rather than from other farms (Biol Conserv, doi:10.1016/j.biocon.2010.07.030).
Rearing rare species can also be a risky business. Whether caretakers on farms might acquire microbes as a result of prolonged exposure to the animals is uncertain, and another question Daszak's team aims to address. In addition, farmers must experiment to learn the animals' optimal diet, breeding and living conditions, and how to cope with an ailing nutria or civet. For example, wild bamboo rats eat, well, bamboo. But breeders have found the animals fare better on a mix of other foods, including beans. "Raising these animals is unique—different from domestic animals—and I had to find my own way by trial and error," says Wei. "There were no experts in raising them."
Although selling the animals remains the biggest challenge to farmers attempting to establish themselves as sources for these foods, Wei and other farmers have gradually built informal cooperatives to share information and exchange animals to prevent inbreeding. "I enjoy making a study of the problems [and successes] I encountered in the breeding process [over the years]," says Wei. Now, he has also written a book about his experiences "to help other people who want to raise bamboo rats and other wild animals."
One hurdle the EcoHealth Alliance team is unlikely to face is people's preferences for the source of their meat. People don't seem to take into account whether an animal is wild-caught or farm-raised when they eat favorite foods at restaurants, according to epidemiologist Maureen Miller of EcoHealth Alliance.
After a visit to Wei's farm, Miller and others dined at a restaurant that specializes in wildlife. They ate a rare mountain frog "that tasted very much like a [commonly found species of] frog," according to Miller, and bamboo rats from Wei's farm—cleaned and prepared on-site for the visitors. "[People] have a taste for certain animals that are wildlife," Miller adds. "If it's prepared the way they like, [they are unlikely] to ask about the source. What they want is simply a good, high-quality meal."
Interested in reading more?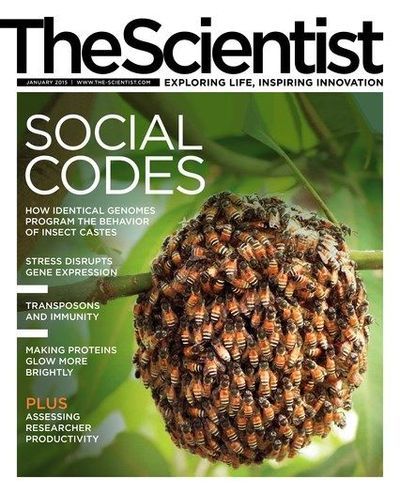 Become a Member of
Receive full access to digital editions of The Scientist, as well as TS Digest, feature stories, more than 35 years of archives, and much more!