© JOSE JORDAN/AFP/GETTY IMAGESSomething was amiss in the Spanish coastal city of Valencia. A dozen cases of hepatitis C, a potentially fatal blood-borne viral infection that causes cirrhosis of the liver, had turned up within a short time span in early 1998. As more cases popped up over the ensuing weeks, one fact linked virtually all the cases: the patients had at one time or another been admitted to one of two local hospitals.
Valencian public health department officials set up a committee of local scientists and epidemiologists to get a handle on the outbreak. One tool the health department planned to use to identify the source of the infections was a genetic analysis that was just starting to be employed in court cases related to HIV transmission. The forensic tool, based on the principles of molecular phylogenetics, could help infer the most recent common ancestor of virus...
Because of his experience in molecular biology, Fernando González-Candelas, an evolutionary geneticist at the University of Valencia, was tapped to head the health department's phylogenetic testing. As the investigation expanded, the number of possible cases of infection soared into the hundreds. "We had no idea when we were contacted that it was going to be such a big and complicated problem that it turned out to be," says González-Candelas. Ultimately, 275 people—almost all of them patients at one or both of two hospitals in Valencia—were determined to be victims of the outbreak, which stretched back to 1988.
When the Valencian provincial court learned of the health department's scientific committee, it asked to use the findings of the phylogenetic analysis as evidence for a criminal case against Juan Maeso, an anesthetist who worked regularly at the two hospitals (and occasionally at others) and who had administered painkillers intravenously to all of the known hepatitis C patients following surgical procedures.
González-Candelas and his team spent the next 2 years comparing 4,000 sequences of the hepatitis C virus (HCV) genome from 322 patients who had contracted HCV during Maeso's tenure to more than 100 genome sequences from 28 HCV haplotypes that Maeso carried.
But virus genomes evolve rapidly—about one million times faster than the human genome. "There is a race between the virus and the immune system, with one trying to control the other and the other trying to escape," says González-Candelas.
This means that viral sequences from the source and even a recently infected individual are almost never identical, according to Anne-Mieke Vandamme, an epidemiological virologist at Katholieke Universiteit Leuven in Belgium who was not involved in the research. However, the rate at which mutations accumulate is relatively constant, so recently infected individuals should have viruses with higher sequence similarity to the source than those infected in the distant past.
"We had a small subgroup of patients with only one point of contact with the source, and we used those patients to calibrate the [molecular] clock," says evolutionary biologist Borys Wróbel, González-Candelas' former student, who is now at Adam Mickiewicz University in Poznan, Poland. The clock helped confirm that of the 322 patients tested, 275 were likely infected by Maeso. But the timing of 47 of those infections was inconsistent with the molecular clock the team had established.
Another consequence of the high viral mutation rate is that there are millions of variants of HCV kicking around in each infected person's liver, and only a very small fraction of those are present in any given blood sample, making matches between viral sequences in the source and those suspected to have been infected by that source even harder to pin down.
"[González-Candelas's] phylogenetic analysis was very well done," says Vandamme, who has testified in more than 20 cases involving molecular phylogenetics. However, she says that because so much uncertainty exists in molecular clock estimates, this type of analysis can never be definitive proof of guilt; rather, it can only be used to bolster other evidence.
Once the analysis was complete, another five years passed before Maeso's trial began. "Spanish justice is very slow," says González-Candelas. "One of the tactics of the defense was to make it even slower." González-Candelas' testimony began in September 2005 and lasted for three weeks. "It's very strenuous," he says of the experience.
A panel of three judges pronounced Maeso guilty in May 2007, by which time the virus had killed four of the infected patients. The prosecution theorized that Maeso had been injecting himself with tiny bits of the painkillers meant for his patients, then giving them the shots without changing the syringe. However, Maeso never admitted guilt, claiming that he was a scapegoat for the outbreak. He was sentenced to 1,933 years in prison and ordered to pay USD $27 million to the patients' families.
But González-Candelas's involvement in the case did not end with the conclusion of the trial. He says that patients who fear they were exposed still occasionally pop up wanting to be tested. Also, he and his team waited five years to publish the paper, which appeared this July in BMC Biology, reporting their findings only after Maeso exhausted the appeals process.
Molecular phylogenetics is still used sparingly in court cases regarding HCV infection, primarily due to the expense of the analysis. However, as sequencing costs continue to plummet, González-Candelas expects the technique to play a larger role in such trials in the future.
Interested in reading more?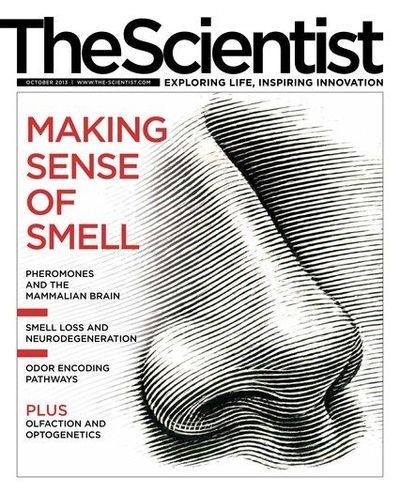 Become a Member of
Receive full access to digital editions of The Scientist, as well as TS Digest, feature stories, more than 35 years of archives, and much more!