While women are entering the sciences and health professions in record numbers, the percentage that achieves positions of leadership lags far behind that of male scientists. This deficit of high-ranking female science leaders represents both a business and equity issue. Diversity, including gender diversity, has come to be recognized as an essential component in the development and maintenance of strong, creative, and competitive organizations. This is achieved not through tokenism but by the presence of a "critical mass" of women and other minorities in leadership roles.1
An increasing number of programs address the "pipeline" issue - ensuring that there are capable, qualified women and minority scientists in entry-level positions.2 Several programs - the National Science Foundation Advance Program, the Association of American Medical Colleges' (AAMC) Early- and Mid-Career Faculty Seminars, and MentorNet for female engineers - have been successful in training and supporting women at the beginning to...
Unfortunately, the pipeline leaks. At every step from postdoc on up, women trickle away at rates that far exceed those of their male counterparts. The reasons for these leaks are complex and varied, ranging from outright discrimination, such as unequal compensation, to much more subtle policies and social norms that are biased against the roles that women traditionally play. For example, some tenure policies disregard or minimize the impact of childbirth/adoption on short-term productivity; moreover, there is an under-appreciation for the time and energy of women who often focus on teaching and mentoring.
Few programs address the leaks as women progress at midcareer level and beyond. One is the Hedwig van Ameringen Executive Leadership in Academic Medicine (ELAM) Program for Women, within the Institute for Women's Health and Leadership at Drexel University College of Medicine. When ELAM welcomed its first class in 1995, it was a trailblazer and is now viewed by many as a virtual prerequisite for women aspiring to high-level leadership positions in academic health centers.
In addition to the widespread belief that participation in the ELAM program is highly beneficial to a woman's career, there is a growing body of evidence to demonstrate that ELAM works at the institutional level as well.
First, there are the statistics. ELAM alumnae currently represent nearly 30% of the female deans of schools of medicine, dentistry, and public health in the United States and Canada. About 25% of ELAM graduates hold a variety of high-level positions in university administration, industry, foundations, and organizations. Additionally, from its inception ELAM has emphasized rigorous research and impact evaluation. In a longitudinal study, ELAM graduates were compared with a matched cohort of women from the Association of American Medical Colleges' Faculty Roster and with a group of women who applied but were not accepted into the AAMC program. ELAM graduates scored higher on 15 of 16 leadership indicators than did the women in the other two groups; for 12 of the 15 indicators, the difference was significant.3
In a recent survey of deans at medical and dental schools in the United States and Canada, the deans perceived ELAM graduates to be a positive addition to their institution, to have benefited personally from the program, and to be highly promotable. Finally, intensive longitudinal interviews are developing new theory on the way women learn leadership.
The ELAM Program has achieved this high level of success by maintaining a steady focus on its three principal goals: to advance women to leadership positions, to support and sustain women who attain leadership positions, and ultimately to change the culture of academic health care so that the contributions of women are recognized and valued.
The authors are at the ELAM Program, Drexel University College of Medicine, Philadelphia. Program information: www.drexelmed.edu/ELAM.
References
1. R.M. Kanter, Men and Women of the Corporation, New York: Basic Books, 1993.
2. P. Leboy, "Fixing the leaky pipeline," The Scientist, 22(1), 67, 2008.
3. S.A. Dannels et al., "Evaluating a leadership program: A comparative, longitudinal study to assess the impact of the executive leadership in academic medicine (ELAM) program for women," Acad Med, May 2008.
Interested in reading more?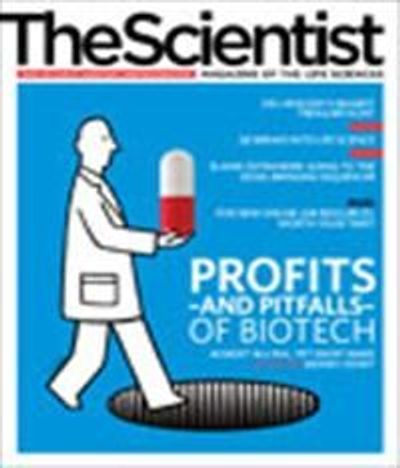 Become a Member of
Receive full access to digital editions of The Scientist, as well as TS Digest, feature stories, more than 35 years of archives, and much more!