Brad Fitzpatrick
The Balkan region, so frequently engulfed in wars, is not considered a fertile ground for scientific research. Each generation in the former Yugoslavia is disturbed by at least one war. Despite the odds, quite a few properly educated, wise, and brave Yugoslav minds have made significant scientific contributions.
Scientists need to communicate freely and regularly with all members of the scientific community. They must have free access to foreign scientific innovations, including new materials and equipment. New technologies are expensive, and a poor country cannot afford to finance many scientists. Thus, selecting the most promising and productive researchers is the main challenge for those who make decisions on funding science.
Here are brief stories of three Yugoslav scientists who were active in the biomedical sciences: Laza K. Lazarević, Ivan Djaja, and Pavao Stren.
LAZA K. LAZAREVIĆ 1851–1891
Laza K. Lazarević was born in Sabac, Serbia. A medical doctor,...
IVAN DJAJA 1884–1957
Ivan Djaja (Jean Giaja) enjoyed a remarkable scientific career in Belgrade. Soon after earning his doctoral degree in physiology in 1909 at Sorbonne University in Paris, he became chairman of the physiology department at the University of Belgrade, a position he held until 1957. During World War II, Djaja was imprisoned in the Banjica concentration camp.
Djaja's main scientific contributions are in the field of thermoregulation. In 1938, he published two notable books, L'Homéotermie and La Thermorégulation (Hermann, Paris), and his department soon became internationally known. His PhD student, Radoslav Andjus, was the first to reanimate rats in deep hypothermia (0° to 2°C) using the closed-vessel method of cooling animals, in which hypoxia and hypercapnia are combined.2
PAVAO STERN 1913–1976
After graduating from medical school in Zagreb, Stern trained in Austria and Germany, making a good name for himself among pharmacologists. Back in Zagreb, he collaborated with Nobel laureate Vladimir Prelog. During the war, Stern, although a Jew, was allowed to work, but the police often threatened him. When I later worked with him in Sarajevo, he told me a tale from his WWII years.
"One day, a German officer entered the building where I was working and inquired about my location. My colleagues and assistants felt sorry for me, because this time a highly ranked German officer was looking for me. In all previous situations, ordinary policemen used to come and take me into a police station for questioning. When the officer came to my laboratory, he hugged and kissed me. It was my colleague and good friend, Dr. H. Konzett. We worked in the same laboratory when I was a postdoctoral fellow."
After WWII, the Yugoslav Government sent Stern from Zagreb to Sarajevo, where he founded the Department of Pharmacology at the medical school (University of Sarajevo) that now carries his name. Stern contributed significantly to various areas of pharmacology and toxicology. The history of medical sciences records him among the discoverers of antihistamines, and he is credited as an organizer of the famous symposium on substance P in Sarajevo in 1961.
What these men have in common is that after training in developed countries, they returned home and were allowed to initiate independent research programs. As has been said, science belongs to one intellectual community.
Rajko Igic is a senior scientist in the Department of Anesthesiology and Pain Management at John H. Stroger, Jr., Hospital of Cook County in Chicago. He directed the Department for Scientific, Cultural, Technical, and Educational International Exchange for the Republic of Bosnia and Herzegovina from 1990 to 1992.
Interested in reading more?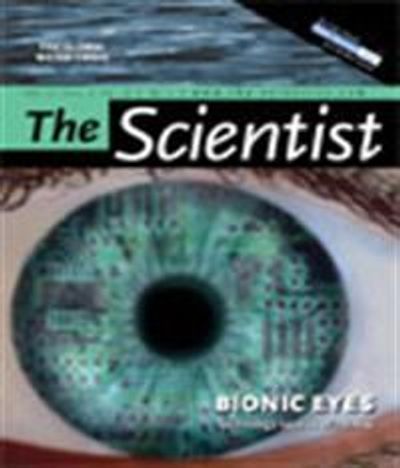 Become a Member of
Receive full access to digital editions of The Scientist, as well as TS Digest, feature stories, more than 35 years of archives, and much more!