In early February, the House voted to approve the $787 billion economic recovery package and this was signed into law by President Obama. The bill contains something for everyone including scientists—$10 billion for National Institutes of Health (NIH), $1.3 billion for the National Center for Research Resources (NCRR), including $1 billion for construction and renovation of extramural research facilities, $700 million for the Agency for Healthcare Research and Quality (AHRQ) and $2.5 billion for the National Science Foundation (NSF).
Were it not that the purpose of the bill was to attempt a rescue of our teetering economy, this would indeed be a time to celebrate. The additional funds to the scientific enterprise is sorely needed and long overdue but it is hard not to have some misgivings at the manifest "short termism" of the overall scientific funding process. For example, language included in the bill instructs...
Scientific research is a never-ending process of painstaking work and long-term commitment; few projects of true scientific merit can be started and finished in two years.
The return on investment in scientific research has been staggering both in terms of economic progress and in the improvement in health and quality of life. Yet research is funded as though it was "white-coat welfare", with money doled out episodically and unreliably.
The disconnect between our science-based future and bricks-and-mortar past was never clearer than in the discussion of the economic stimulus package where states vied for funding by convincing Congress that their projects were "shovel ready". The country's future lies in high-technology and science, not just in wielding shovels. Funding must encourage our brightest young people to enter careers in science and to obtain the qualifications and training to do so by demonstrating the nation's long term and sustained commitment to the scientific endeavor. Demonstration of the nation's long term commitment will require protecting the budget for scientific research from the vagaries of the annual congressional budget negotiations.
The current system of funding results in boom and bust cycles that sap confidence and continuity. The doubling of the NIH budget from 1998-2003 increased the number of funded grants but these came up for renewal when the budget was not keeping up with inflation, resulting in loss of jobs, confidence and commitment. The average age of R01 funded investigators is now over 50, while the average age of first time R01 awardees is almost 43, and even higher for MD investigators. This is unsustainable. What intelligent young person will commit to a career in which the first measure of independent funding does not occur until their mid-forties?
We need a radical change to the way we fund scientific research. A fixed percentage of the nation's GDP should be committed to research funding. Such a predictable commitment will demonstrate the recognition that our future rests in scientific advances. Such a reliable commitment will ensure that well qualified individuals will see a future for themselves and their families in joining the research endeavor. Such a dependable commitment will allow universities to rationally plan their investments in research infrastructure and will restore our international scientific competitive position, which is being lost to countries who have adopted such commitments.
Alastair J.J. Wood is a managing director at the biopharmaceutical investment firm of Symphony Captial and a member of The Scientist's Editorial Advisory Board.
Interested in reading more?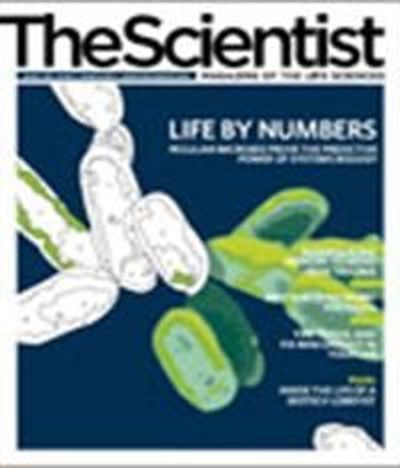 Become a Member of
Receive full access to digital editions of The Scientist, as well as TS Digest, feature stories, more than 35 years of archives, and much more!