WIKIMEDIA, ZEISS MICROSCOPYIn biomedical research, publication in high-impact journals is often thought to require experimental validation of in vitro results in animal models. The contributions that animal models have made in biomedical research, particularly in the field of oncology, are well recognized. But such validation experiments can be prohibitively expensive. Scientists working in increasingly competitive environments—to publish their results and secure research funding—are faced with a difficult choice: Juggle budgets to accommodate costly animal models into their experimental workflows, or take a different approach?
Recognizing that there are often significant amounts of tissue after scientists have completed animal studies, my colleagues and I sought to determine whether these experimental "leftovers" might be of use to the wider research community. A survey of U.K.-based biomedical scientists from a range of disciplines revealed a strong desire to make leftover animal material available to other groups. Thus, our concept of "sharing experimental...
SEARCH aims to make what is frequently a hidden resource of leftover material derived from animal studies in biomedical research more visible and accessible to the community. Following discussions with potential end users, we developed our prototype, SEARCHBreast. This online resource allows researchers to source and share tissues developed through animal studies in breast cancer, aiming to accelerate research and reduce animal use overall. SEARCHBreast is free and open to all biomedical researchers who register. Through a secure database, researchers can enter information about material they have available to share and search for available materials.
The database currently includes thousands of ready-to-use tissue samples, including formalin- fixed paraffin-embedded tissue blocks, cells, and histological slides from a range of different animal models, including genetically engineered mouse models and patient-derived xenografts. SEARCHBreast has already enabled sharing of hundreds of tissue samples, adding value to research that has already been funded. By facilitating a mechanism of sharing, leftover animal material may serve the wider research community at the conclusion of a project, saving researchers time and money, and providing scientists with new opportunities to broaden the impact of their work.
Some would argue yes, animal models remain essential for biomedical research. However, advances in the development and use of bespoke 3-D human tissue models have accelerated preclinical research progress. While imperfect, some of these so-called organ-on-a-chip models are beginning to sufficiently recapitulate the tissue microenvironment, including artificial vasculature and immune components. Furthermore, with high-quality human tissue now available from biobanks, some of the perceived barriers to obtaining samples to build such models are being removed. Encouraging the use of these types of models is another objective of SEARCHBreast.
SEARCH and SEARCHBreast provide scientists with choices when determining the most robust and relevant models to use when studying human disease. We believe biomedical researchers should continue to use animal models where necessary, while adopting the waste-reducing SEARCH concept and prioritizing the "three Rs"—replacement, refinement, and reduction. Use of custom human tissue models is an emerging option that shows promise for reducing unnecessary harm. It is our hope that the collaborative approach SEARCH offers will lead to a cultural change in the design and delivery of biomedical research going forward.
Valerie Speirs is a professor of experimental pathology and oncology at the University of Leeds, U.K. Speirs and colleagues developed SEARCHBreast through an Infrastructure for Impact Award from the National Centre for the Replacement, Refinement, and Reduction of Animals in Research (NC3Rs). Development of the SEARCH concept was supported in part by the Pathological Society of Great Britain & Ireland.
Interested in reading more?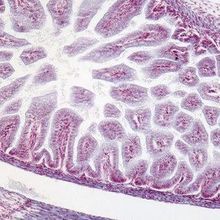 The Scientist ARCHIVES
Become a Member of
Receive full access to more than 35 years of archives, as well as TS Digest, digital editions of The Scientist, feature stories, and much more!