HIV-1 strains in humans arose from three independent ape-to-human transmissions in the early 20th century, but the viral adaptation in humans remained unknown until now. Paul Sharp and colleagues from the University of Nottingham Queens Medical Centre in England compared full-length genome sequences of chimpanzee HIV strains with inferred ancestral sequences for three different phylogenetic HIV-1 groups in humans: M, N and O. They found that cross-species transmission in all three groups may have occurred through mutations of a single amino acid in the gag-30 (p17) residue of HIV.1
The findings are important for two reasons: "in this particular case, it shows that the virus adapts well in humans," says Eddie Holmes, a member of the Faculty of 1000, and researcher at Pennsylvania State University. "In [the] general picture of emergence, it shows you how many mutations you might need to go from one species to another.
"This paper...
Interested in reading more?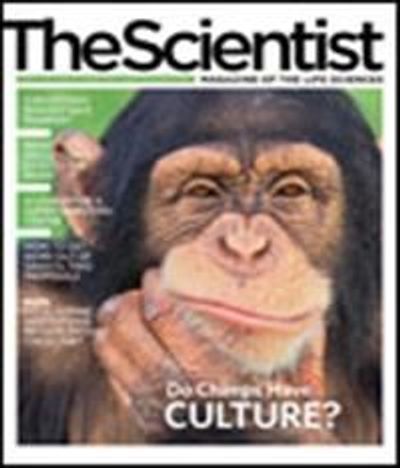 Become a Member of
Receive full access to digital editions of The Scientist, as well as TS Digest, feature stories, more than 35 years of archives, and much more!