G. Cumming et al., "Error bars in experimental biology," J Cell Biol, 177: 7-11, April 9, 2007.
Different kinds of error bars can mean very different things. The authors suggest eight simple rules to assist with effective use and interpretation of error bars. This paper is a must read for every scientist who thinks that triplicate plates from a single experiment counts as n=3!
Andy Groves
House Ear Institute, USA
G. Barreto et al., "Gadd45a promotes epigenetic gene activation by repair mediated DNA demethylation," Nature, 445: 671-5, Feb. 8, 2007.
The authors use a deceptively simple screen, based on activation of a methylated reporter plasmid by cDNAs co-transfected into HEK293 cells, to identify GADD45a (growth arrest and DNA-damage-inducible protein 45 alpha) as a player in the elusive pathway of active DNA demethylation. The surprise is that GADD45a-mediated DNA demethylation appears to require association with the DNA repair endonuclease...
Interested in reading more?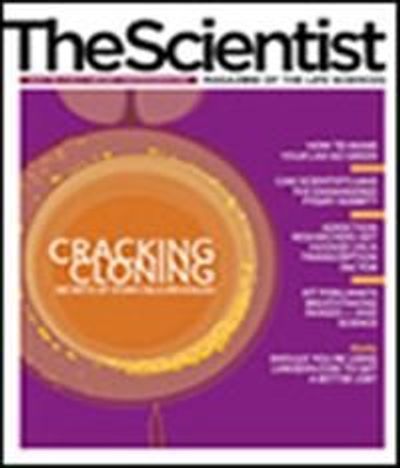 Become a Member of
Receive full access to digital editions of The Scientist, as well as TS Digest, feature stories, more than 35 years of archives, and much more!