C.A. Feillet et al., "Lack of food anticipation in Per2 mutant mice," Curr Biol, 16:2016-22, Oct. 24, 2006.
The two period genes, Per1 and Per2, are integral parts of biological rhythm generation in the body's master clock, housed in the hypothalamic suprachiasmatic nuclei. The authors show now that the absence of Per2 expression abolishes the centrally regulated anticipation of meal times without interfering with the entrainment of peripheral clocks by nutritional cues.
Ralf Jockers
Cochin Institute, INSERM, France
P.J. Turnbaugh et al., "An obesity-associated gut microbiome with increased capacity for energy harvest," Nature, 444:1027-131, Dec. 21, 2006.
These studies raise the exciting possibility that antimicrobial therapy might be implemented to alter the [gut] microbiome and tip the balance towards weight balance, or even weight loss, with no sacrifice in caloric intake.
Joe Heitman
Duke University Medical Center,
United States of America
W.E. Walden et al., "Structure of dual function...
Interested in reading more?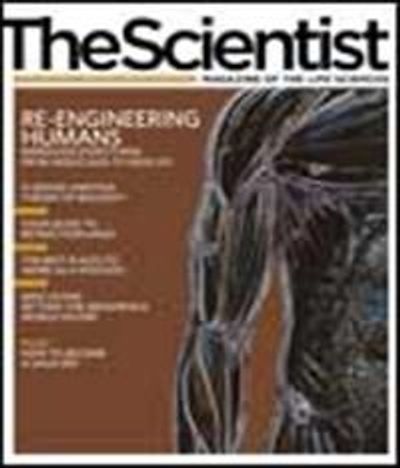 Become a Member of
Receive full access to digital editions of The Scientist, as well as TS Digest, feature stories, more than 35 years of archives, and much more!